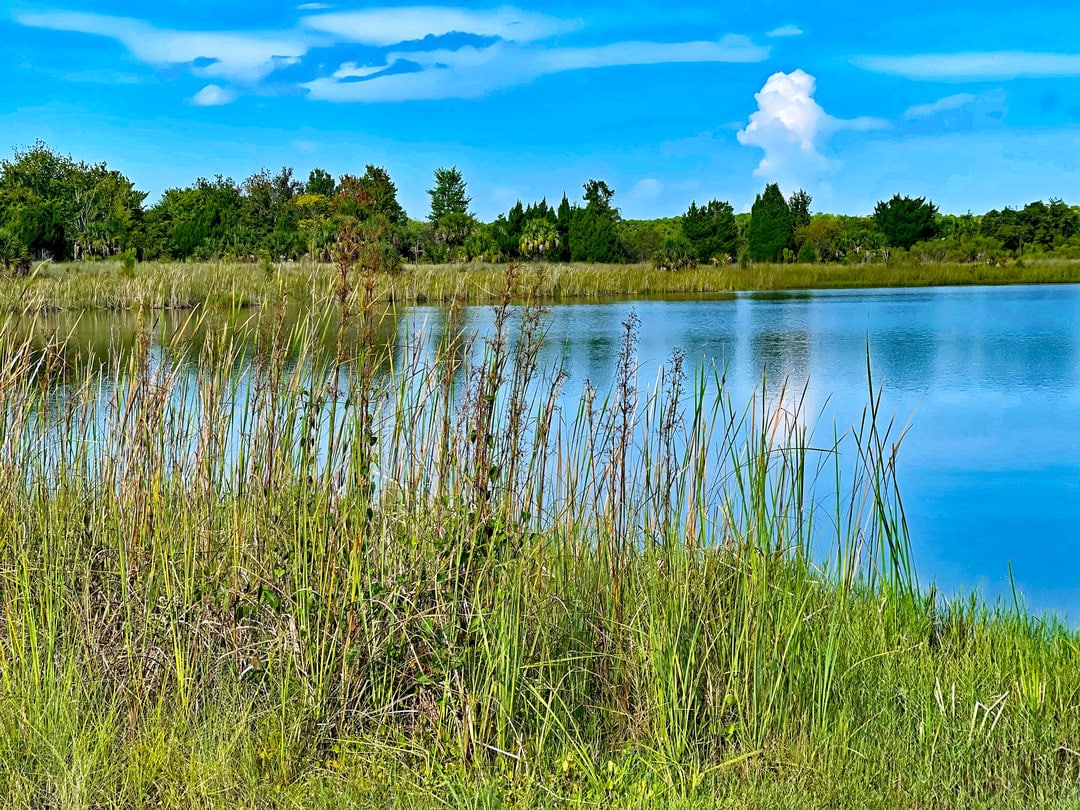 Mild to Wild – Five Family-Friendly Ways to Explore Nature and Trails on Florida's Adventure Coast
Experience some of the best outdoor attractions this October and celebrate Greenways and Trails Month!
Fall Florida weather is a perfect time to explore Florida's Adventure Coast, Brooksville – Weeki Wachee, especially our greenways and trails. Whether you prefer hiking, biking, or paddling, there's a trail for you. Discover scenic views, wildlife encounters and historical landmarks along the way.  Here are some of the best ways to enjoy the outdoors during your next autumn adventure:
Cycling Trails
One of the most popular trails on Florida's Adventure Coast, the Good Neighbor Trail offers 10 miles of scenic paved trail that connects historic downtown Brooksville to the Withlacoochee State Trail. Visitors stop by the charming restaurants and shops in downtown Brooksville for a break or a bite. Upon reaching the Withlacoochee State Trail, cyclists can explore this 46-mile-long trail that runs through parks, preserves, and wildlife areas, great for cyclists and horseback riders. You can see a variety of flora and fauna, as well as historical landmarks and interpretive signs.
If you prefer a more adventurous bike ride, you can head to the Withlacoochee State Forest and try the mountain biking. These trails offer hilly terrain and forested ravines that are not common in Florida. Another popular spot for mountain biking is the Weeki Wachee Preserve. You'll be surrounded by nature and enjoy some stunning views along the way.
Hiking and Wildflower Viewing
Fall in Florida can be described as a 'Second Spring' for many native plant communities. Take a walk through our conservation lands for some of the best wildflower viewing beginning late September through November. Of the many parks and preserves on Florida's Adventure Coast, we recommend visiting the Croom Tract of the Withlacoochee State Forest, the trails at the Chinsegut Conservation Center, or the Chassahowitzka Wildlife Management Area for their Sandhill habitat and the best chance of seeing blooms in the Fall.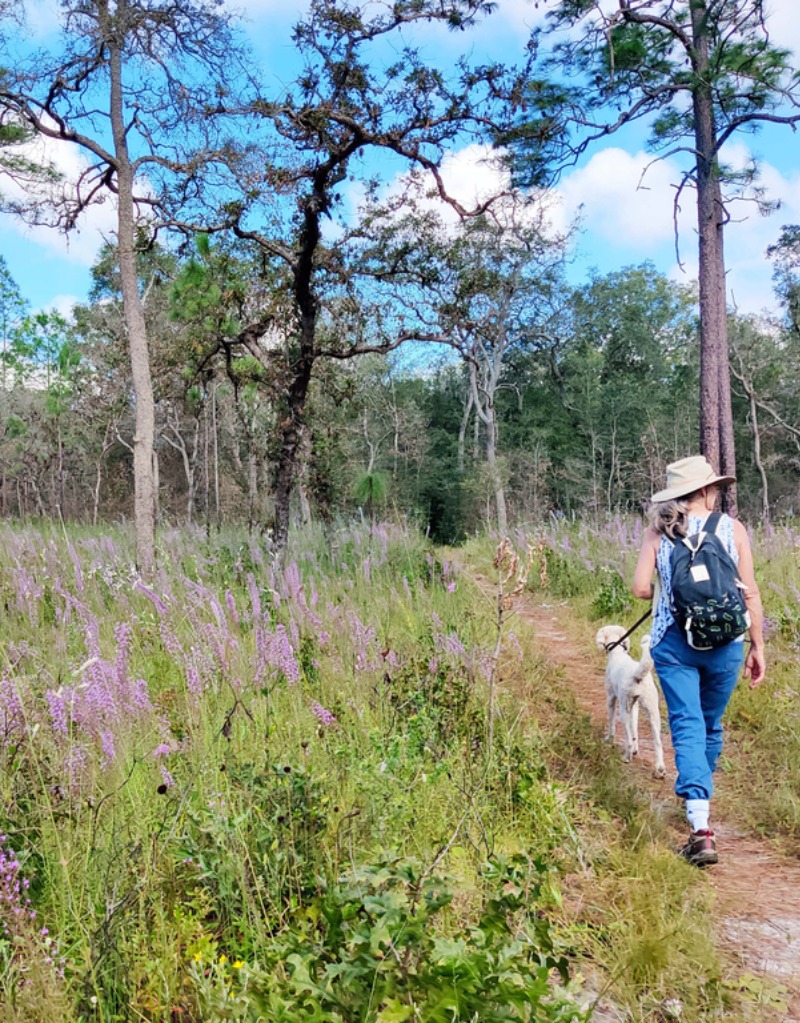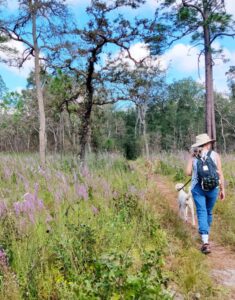 ATV & Dirt Bike Riding
For a fun and adventurous way to explore the outdoors, hop on an ATV and hit the trails at Croom Motorcycle Area! Located within the Withlacoochee State Forest, this park offers the 2,600 acres dedicated to ATV and dirt-bike riding in sandhill and hammock forests. Riders have miles of trails and large open areas to ride in, with something for all ages and skill levels.
You can rent an ATV from one of our local outfitters, or bring your own. Just make sure you follow the rules, respect others and the environment around you. Grab your helmet and get ready for an unforgettable ride!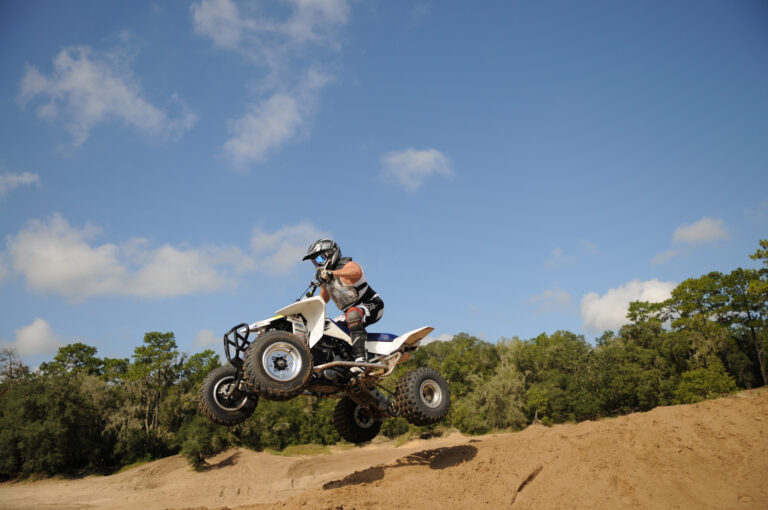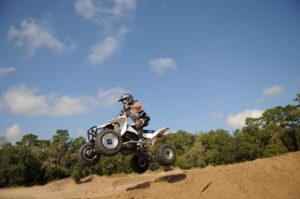 A High-Flying Adventure
For the family that loves a good challenge, get ready for heights and adrenaline-pumping fun! FLG X Adventure Course – Tampa is filled with a variety of zipline obstacle courses with different levels of thrill, suitable for both beginners and more experienced adventurers. Enjoy breathtaking views while soaring through trees and challenging the obstacles like wooden bridges, nets, and balancing beams. Whether you're a beginner or a pro, you'll find something to suit your taste and test your limits. And don't worry, you'll be safely harnessed and guided by friendly and professional staff who will make sure you have a blast. End the day with a grand finale: racing eachother on a twin set of 500-foot ziplines!
Wild Paddling & Manatee Viewing
If you're looking for a magical adventure on the water, look no further than the Bayport – Linda Pedersen Paddling Trail. This scenic route is a must-do for anyone who loves nature and has some kayaking experience, taking paddlers through an enchanting coastal landscape where rivers like the Weeki Wachee flow out to the Gulf of Mexico.
You can rent a kayak or canoe from one of the nearby outfitters, or bring your own and launch from either Bayport Park or the Linda Pedersen Park kayak launches. Follow signs posted along the trail, and keep an eye out for a variety of birds, fish, manatees and other wildlife that call this area home. The paddling trail from one park to another is 1.7 miles one way, or a round-trip journey of 3.4 miles. Both parks offer restrooms, picnic benches, and an amazing view; so, grab your paddle and get ready for a fun-filled day on the water!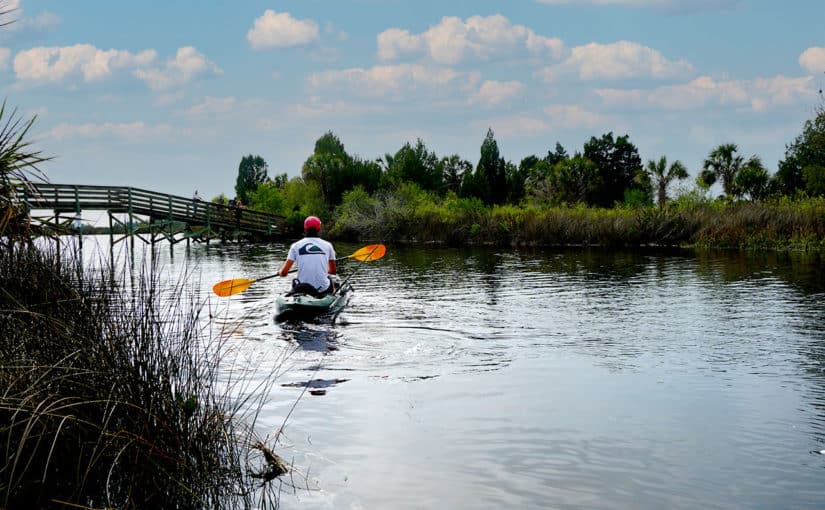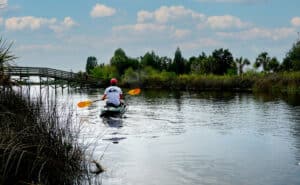 Looking to attend a Fall Festival or special event during your visit? Check out the best events happening this Fall, and explore our website for places to stay, local dining and attractions to add to your trip on Florida's Adventure Coast.