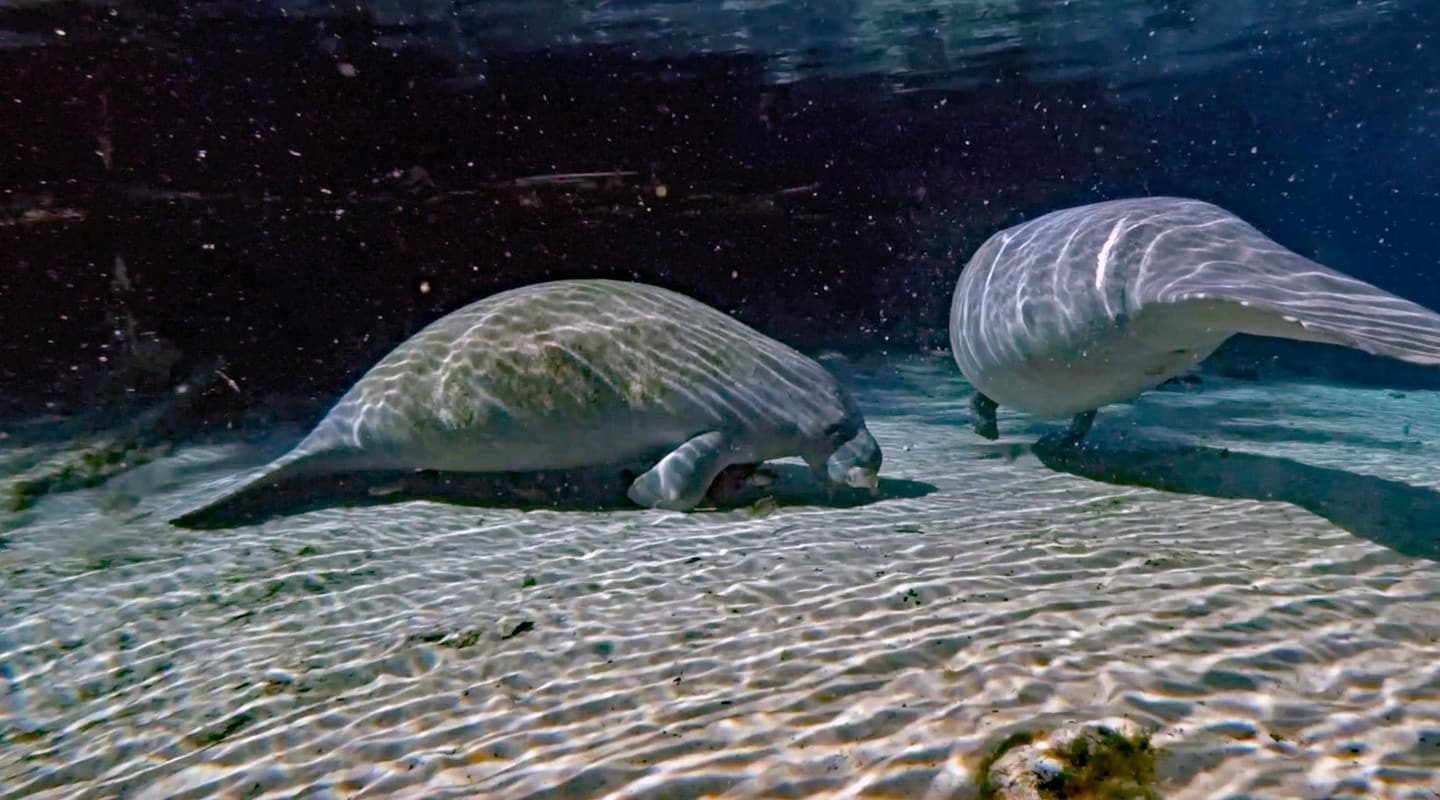 Magical Manatees on Florida's Adventure Coast
If you're looking for a magical adventure this winter, look no further than Weeki Wachee, Florida. This enchanting town is home to the famous mermaids of Weeki Wachee Springs, who perform dazzling underwater shows in a natural spring; but, that's not all. Weeki Wachee is also the place to be for manatee season when these gentle giants flock to the warm waters of the spring and the nearby river.
Visitors may spot them from land at local coastal parks, from a kayak or a boat tour, and marvel at their grace and beauty. Manatee season runs from November to March, so don't miss this opportunity to see these amazing creatures up close. Book your trip to Weeki Wachee today and get ready for a whimsical experience you'll never forget!
Be 'Manatee Aware'
Did you know that manatees are known as the gentle giants of the sea? These adorable creatures can grow up to 13 feet long and weigh up to 3,500 pounds, munching on seagrass and other aquatic plants. They can eat up to 9% of their body weight in a day!
Manatees are also very social animals, communicating with each other using squeaks, chirps, and whistles. Scientists who study manatees can often recognize them by their unique scars, usually caused by boat propellers. Over the years, many Florida counties have developed slow-speed zones to protect manatees from boating accidents. To protect manatees, obey all posted waterway signs and avoid traveling in seagrass or other shallow areas while boating.
If you want to see these amazing animals in person, remember to be respectful and gentle. Manatees are very cold-sensitive in the Winter and can get stressed by loud noises or sudden movements. The best way to enjoy their company is to observe from a distance, giving them plenty of space to move freely in their habitat. Note that manatees that frequently encounter paddlers can lose their natural caution around all vessels, increasing their risk of injury around boats and other motorized vessels.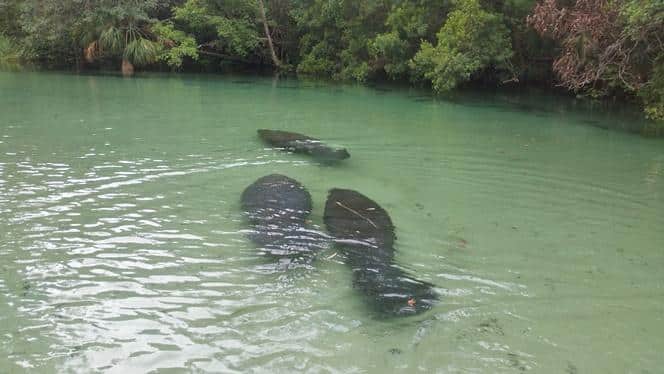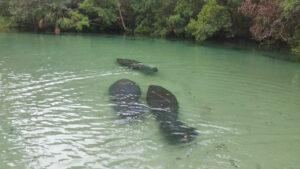 Places to Spot a Manatee on Florida's Adventure Coast, Brooksville – Weeki Wachee:
Kayak / SUP Rentals:
Charters and Boat Tours:
Popular Parks and Kayak Launches: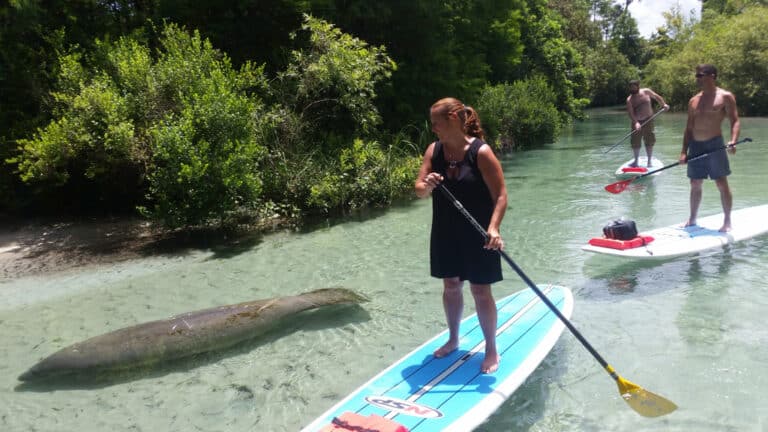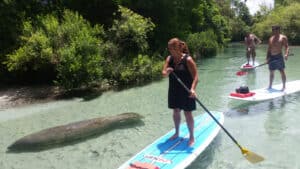 Manatees are truly fascinating and lovable creatures that deserve our admiration and protection. So next time you see a manatee, don't forget to say hello and thank them for inspiring today's Weeki Wachee mermaids – since Manatees are, of course, the original sirens of the sea!