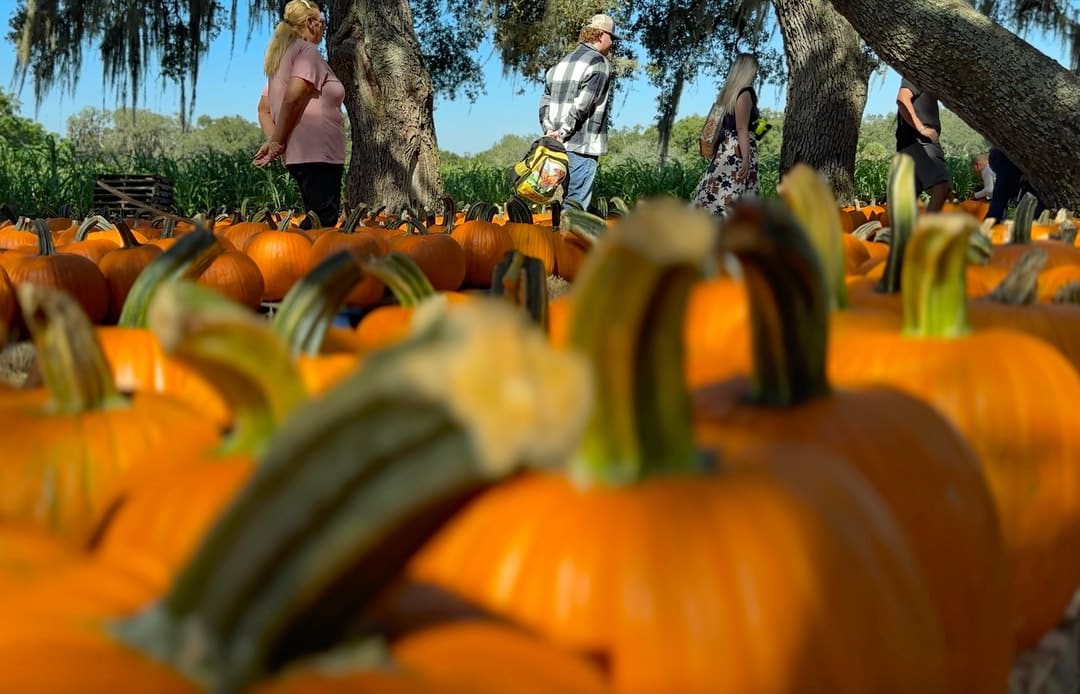 Fall for Festivals and Family Fun
Discover annual events for Fall, from spooky hauntings to corn mazes, mermaids and more on Florida's Adventure Coast
Fall is brimming with festivals and events, offering family-friendly fun for the whole season; harvest festivals, corn mazes, outdoor music and haunted houses are just a few of the activities you'll find. Whether you're looking for family fun, cultural experiences, or outdoor adventures, you'll find that Fall is the perfect time to enjoy it all. Enjoy some highlights of the season:
Fall Festivals & Corn Mazes
In the hills of Brooksville, picturesque farms boast a variety of seasonal activities, including pumpkin picking, hayrides, and corn mazes. Many farms also offer petting zoos, fresh produce, children's activities, fall treats and much more.
For a sweet and fun-filled day out in the countryside, check out local favorites like Sweetfields Farm, Frazier Farm and Harvestmoon Fun Farm. Each one brings its own unique flair to the Fall festivities!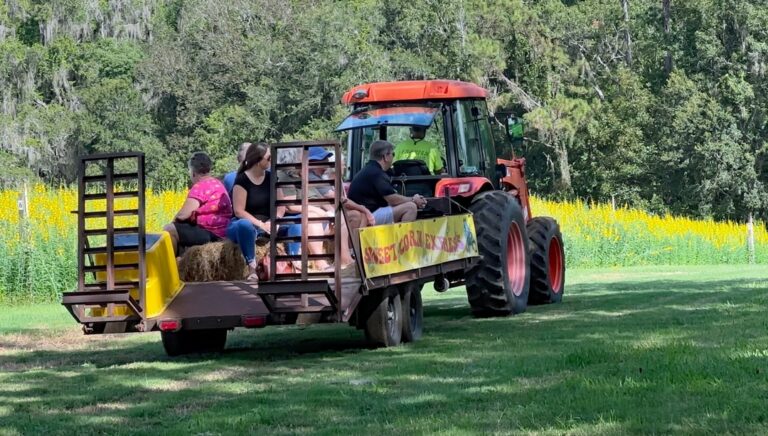 Haunts at the Museum
Considered one of the most haunted locations in Florida, the May-Stringer House is a four-story Victorian home overlooking the city of Brooksville. Every October, the historic home undergoes a spine-tingling transformation as it morphs from a museum into a haunted house!
Test your bravery in a scare zone that takes you through one of the most haunted homes in Florida. In addition, the annual Ghostfest celebration includes Halloween-themed vendors, food trucks, a kid zone and more.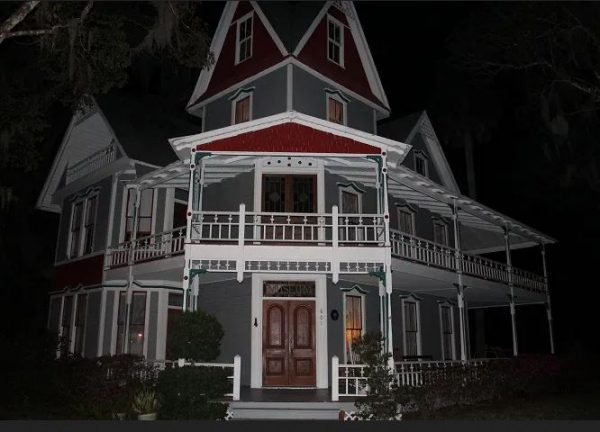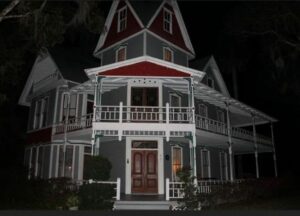 Multicultural Parade, Festival & Murals in the Park
The annual Multicultural Festival celebrates the many backgrounds and cultures on Florida's Adventure Coast and around the world. Fun for the whole family, the special event includes a parade, live entertainment, music, food trucks and more located in historic Brooksville. Visitors can peruse craft vendors and see the newest series of 'Mobile Murals,' prior to the works being displayed all around downtown Brooksville.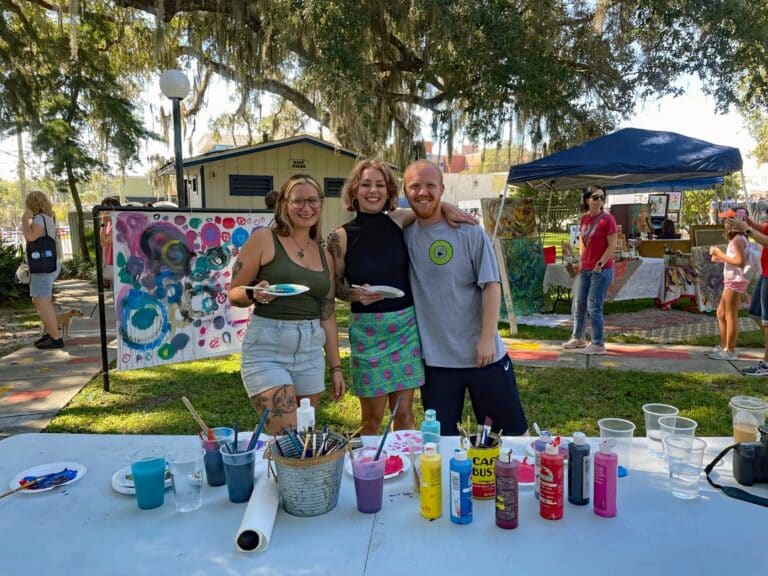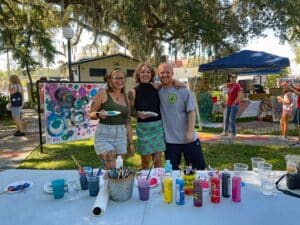 Wild n' Wicked Nights at Weeki Wachee Springs
On select evenings the famous Weeki Wachee Springs State Park opens its doors for Wild n' Wicked Nights, a frightfully fun event for children and families. On select nights from 7—11pm, guests can enjoy the park all dressed up for Halloween, featuring a unique underwater show performed by the famous mermaids, an escape room, mazes, costume contests, boat rides and spooky light shows.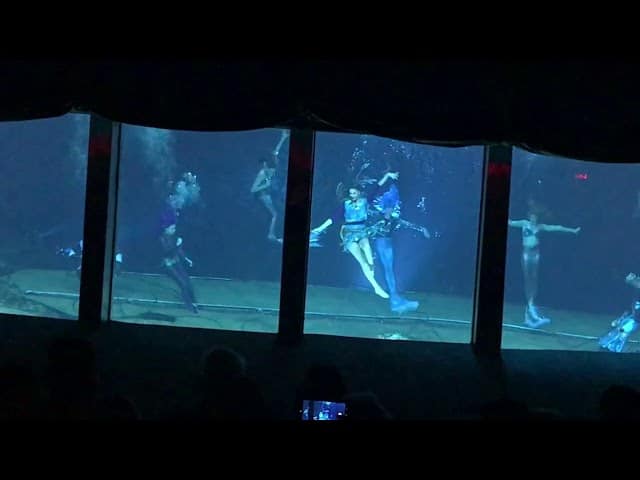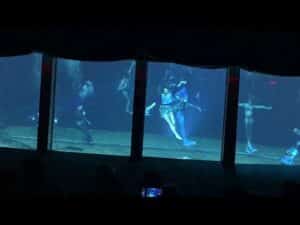 Camping with the Blues
Fall brings perfect weather for camping and enjoying great music in the outdoors. Located at beautiful and rustic Florida Sand Music Ranch under moss-covered oaks, Camping with the Blues offers three days of exceptional blues performances and optional camping. An open-air covered seating area and stage provides the perfect setting for a fun-filled weekend, with a dance floor close to the bands. Family-friendly and dog-friendly, visitors can bring a chair and enjoy a laidback festival with food trucks, children's activities and craft vendors.
Barktoberfest at Marker 48 Brewing
Marker 48 Brewing celebrates Barktoberfest with a day full of entertainment, including delicious craft beer, wines, and sangria, food trucks and vendors, local bands, festive German music, pumpkin painting and more. Family and pet-friendly, Marker 48 invites everyone to train their little sausage dogs (and other pooches) for the races, with separate categories for large, medium and small dogs leading up to the Wiener-dog Race – for Dachshunds only!
There's something for everyone to enjoy, so don't miss this opportunity to experience the best of Florida this Fall season. Plan your next visit with our Calendar of Events, and get ready for an unforgettable adventure.