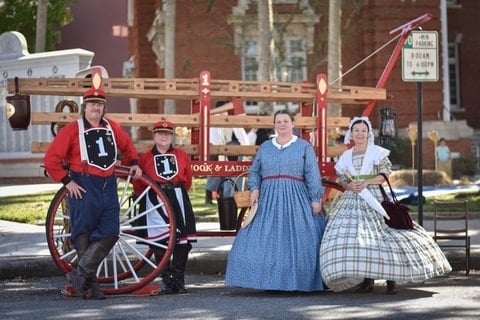 Step Back in Time at the Brooksville Founders' Day Festival
Founded in 1856, Brooksville is a community with less than 10,000 residents, where visitors are greeted by hand-painted murals, historic buildings and brick-covered streets, shaded by ancient oaks laden with Spanish moss. With its history and small-town charm, there are plenty of reasons to love Brooksville, not the least of which is its friendly residents!
From October 8th – 15th, Founders' Week recognizes the early settlers of Brooksville, a time for residents "to pay tribute to those who have gone before us." This week-long festivity celebrates the past, while reminding residents to leave a positive legacy for those that come after them in their beautiful hometown.
This year, the festivities begin with a new Multicultural Parade & Festival on October 8th, and a new 'Mobile Murals' unveiling. Other highlights include the 'Great Brooksvillian Ceremony' hosted by the City of Brooksville on October 10th, historic cemetery tours during the week, and a Friday Night Live Concert on October 14th.
The week culminates in festival for all ages on October 15th – Founders' Day!
Hosted by Brooksville Main Street, Founders' Day 2022 features pioneer activities, the 'Great Brooksville Games', a 'Beard, Mustache, And Mullet Contest', a 'Sweet Corn Celebration', period dress reenactors, and much more. The event runs from 10:00am to 4:00pm and will feature artisan vendors and delicious food from local businesses as well.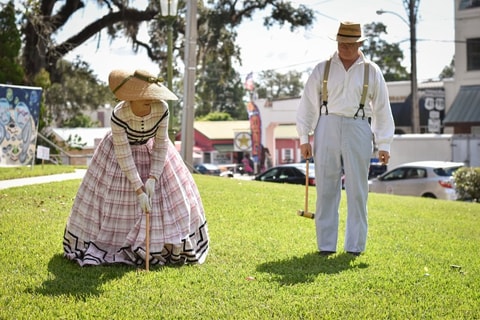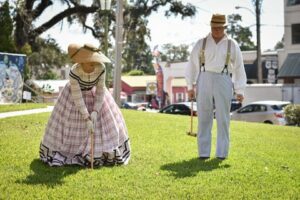 Schedule of Events for Founders' Day, Saturday, October 15th, 2022:
• Great Brooksville Games – 10:00am-2:00pm: enjoy an assortment of games for all ages, from cornhole and cattle roping, to 'egg on a spoon' race and a corn shucking contest!
• Beard, Mustache & Mullet Contest – 1:00pm: Do you think you have the longest or fullest beard around? Or maybe the most memorable mustache or mullet?! Now is your chance to enter our happening during Founders' Day! There will be three award categories for each contest with fabulous prizes. Entrants can sign in at the courthouse by 12:50pm for 1:00pm contests.
• Cooking Contest: See Brooksville residents show off their cooking skills in a unique way! This Founders' Day Cooking Contest is special, as entrants are required to select a recipe from the Hernando Historical Museum Cookbook, featuring recipes supplied by the volunteers of the museum. Some family recipes were handed down from the 1800s, while others may be new, but all are local!
Bring your family and friends to the historic courthouse at 20 N Main Street to enjoy a great day of old-fashioned fun! While you are exploring downtown Brooksville, discover more history and fun by visiting a local museum or going on a self-guided mural tour.