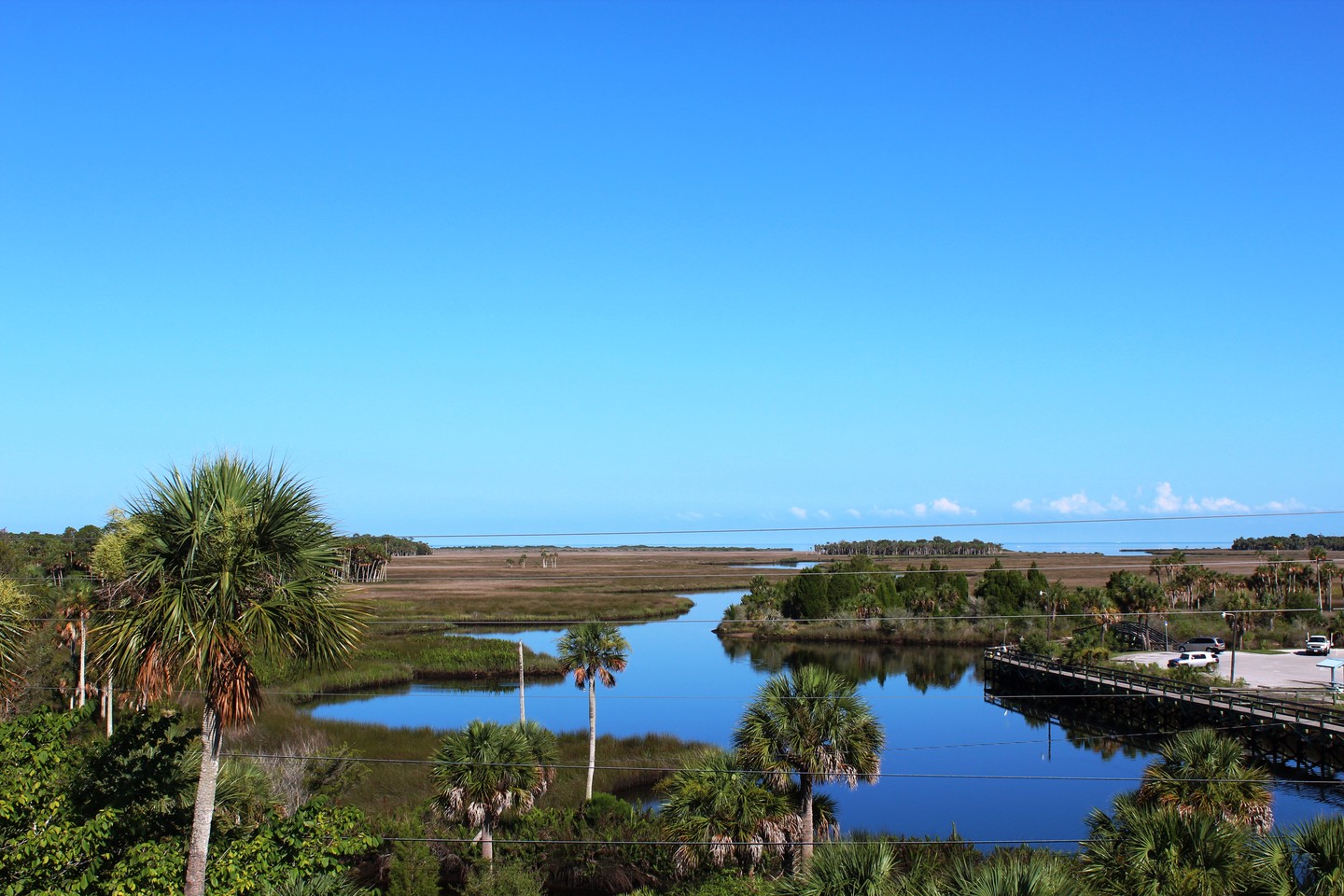 Nature's Place to Play & Protect: How to 'Love it Like a Local' on Florida's Adventure Coast
We believe that if you love exploring our beautiful rivers, forests and natural wonders here on Florida's Adventure Coast, Brooksville – Weeki Wachee, you'll want to help preserve it, too. Learn how to 'love it like a local' and recreate responsibly by following these tips, for enjoying all of our outdoor adventures from paddling and fishing, to hiking and off-roading.
Protect the Water
Most delicate of all our environments in Hernando County is the Weeki Wachee River; this stunningly beautiful waterway is already facing peril due to erosion and heavy traffic along the banks of the river. Beaching vessels along the riverbanks can cause further harm to the vegetation and erodes the existing shoreline further.
Learn more about protecting the Weeki Wachee River
Within the property of Weeki Wachee Springs State Park where many begin their launch, kayakers and stand-up paddleboarders are required to remain in/on their vessels and not enter the water. We would like to ask all paddlers to follow that guidance if possible and avoid trampling the bottom of the river or kicking up silt – this way you will be protecting vegetation, a vital sign of health on the river and food source for Manatees!
Keep the Wildlife Wild
Yes, we have seen your viral videos of racoons eating your snacks, and we've seen them steal things right off kayaks as well! As cute as they may be, please enjoy the wildlife from afar and do not encourage their bad behavior. Should you encounter a manatee in our local waters, set an example for others and do not touch them. These gentle giants are curious creatures, but by becoming too familiar with people and boats, they become more susceptible to harm or even death.
Make No Wake & Be Manatee Aware
No Wake zones exist to protect the shoreline as well as our wildlife, especially manatees. Boat strikes kill and injure hundreds of manatees every year; an occurrence so common that many manatees are identified using the propeller scars on their backs. By wearing polarized sunglasses and slowing down, you'll be better able to spot manatees and enjoy other wildlife sightings as well.
Be Seagrass Safe
Seagrasses help maintain water clarity and provide food and shelter for many species of marine life. In fact, the seagrasses along Florida's Adventure Coast are so essential that a new aquatic preserve to protect them is underway! The amount of light that can reach these plants limits them to shallow, coastal area, where they are at risk of being damaged or "scarred" by boat propellers. Use navigational channels and become familiar with local nautical tide charts to avoid the shallow, seagrass areas.
Boating Tips – How to protect seagrass and what to do if you run aground
Recycle Your Monofilament
Casting a line? Be sure to retrieve all your fishing line and don't leave it behind to endanger wildlife. Florida's Adventure Coast has fishing line receptacles at all boat ramps and waterways for your convenience. These tubes are emptied regularly by citizen-scientists and the monofilament recycled to make other plastic products.
Monofilament Recycling Bins can be found at the following parks, piers and marinas:
Alfred A McKethan Pine Island Park
Bayport Park
Bayou Drive
Blue Pelican Marina
Hernando Beach Boat Ramp
Hernando Beach Motel
Jenkins Creek
Linda Pedersen Park
Rogers Park
Sterling Marina
Weeki Wachee Marina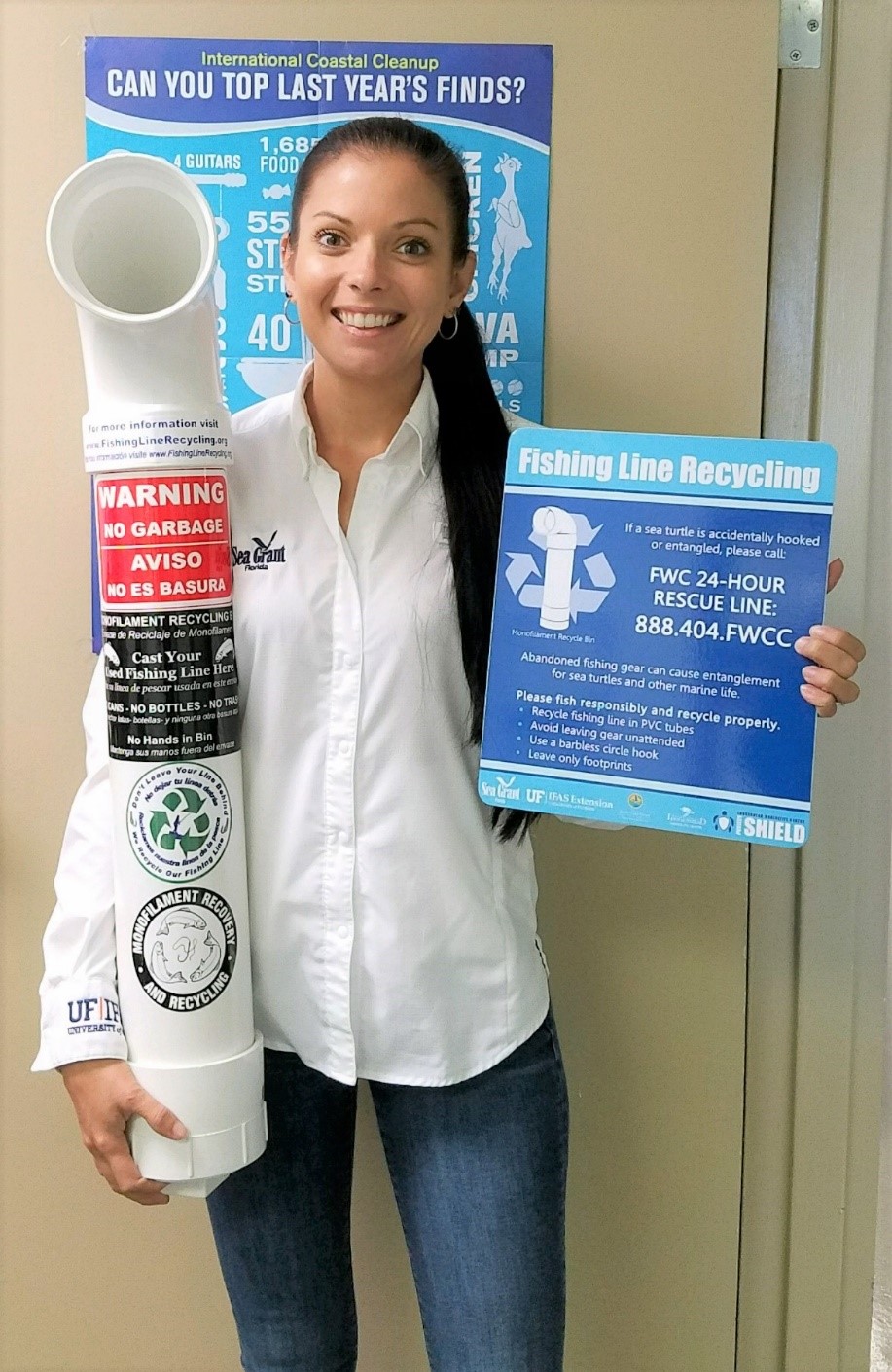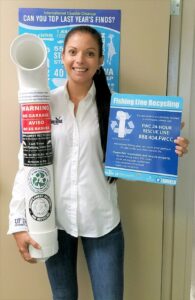 Get Involved
Florida's Adventure Coast is a beautiful and diverse destination with unlimited opportunities to explore off the beaten path. Want to make an even greater impact during your visit? Sign up for the annual Coastal Cleanup, volunteer with the Friends of Weeki Wachee, the Withlacoochee Forestry Center or join a Florida SpringsWatch study on the Weeki Wachee River. And by simply recreating responsibly, you help make a difference. Have fun and love it like a local!