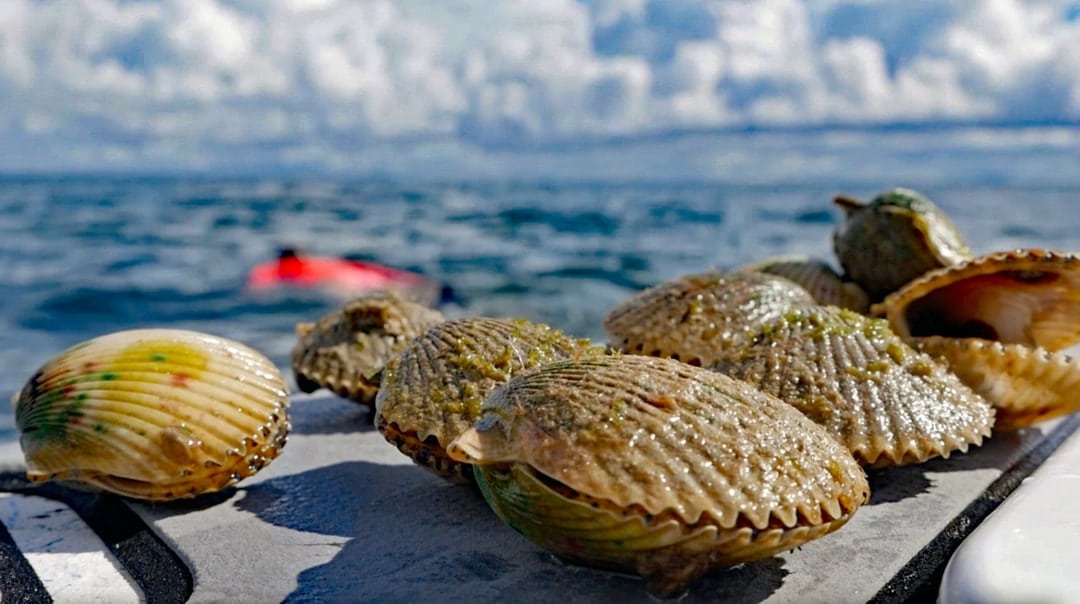 Splash In For Scalloping Fun on Florida's Adventure Coast, Brooksville-Weeki Wachee
Summer on Florida's Adventure Coast, Brooksville-Weeki Wachee means spending time on the water, whether kayaking or boating or diving into Florida's amazing springs and coastal waters. If the idea of spending time out on the beautiful Gulf of Mexico boating and snorkeling, and enjoying some tasty seafood sounds like the perfect Summer getaway, then Scalloping is for you!
Florida's annual bay scallop harvest season is from July 1 through September 24. Florida's Adventure Coast is open for the full season and is an easy drive from anywhere within central Florida. A fun and relaxing activity for kids and adults alike; scalloping is like an underwater treasure hunt, where you snorkel and dive in search of the tasty mollusks. All you need is a mask, snorkel, fins, and a mesh bag to collect your catch.
For a hassle-free day, hire a local charter guide who will furnish your fishing license and gear. You and your family can simply show up at the appointed time and place to meet your boat captain. Bring water, sunscreen, some lunch, and snacks on board. Also, be sure to bring your cooler with ice to take your catch with you.
After a day of scalloping, you can cook your catch at your rental or take it to a local restaurant that will prepare it for you. Nothing beats the freshness and flavor of scallops that you caught yourself!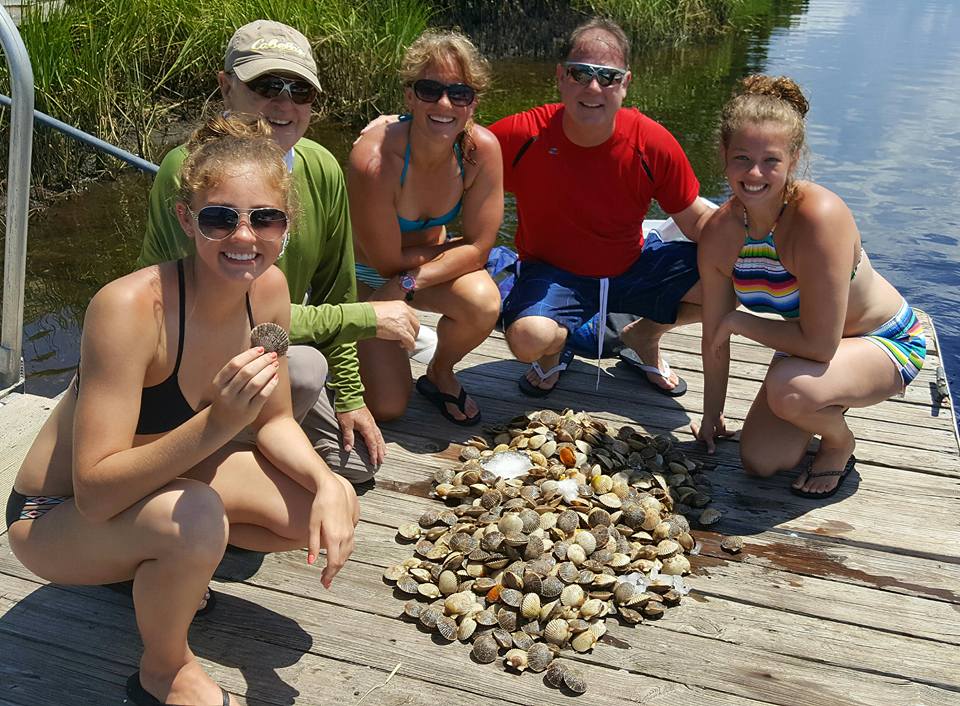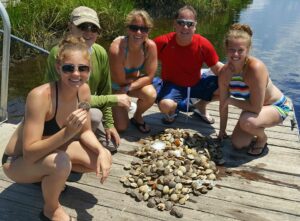 ENJOY A WEEKEND GETAWAY IN HERNANDO BEACH
Turn your scalloping trip into a weekend getaway! Facing the Gulf of Mexico, Hernando Beach is a coastal community with vibrant murals and small-town charm. A launchpad for scalloping and boating on the Gulf, visitors can stay at one of the nearby cozy hotels or vacation rentals, dine at local restaurants, or visit nearby attractions like Weeki Wachee Springs. Other hidden gems like NJoy Spirits Distillery, Marker 48 Brewing, and the Mermaid Tale Trail are just a short drive away.
Last tip: Don't forget your camera! Capture all the fun moments of your summertime coastal adventures to keep and share, and be sure to use the hashtag #FLAdventureCoast. We love to share too! Click here for a suggested itinerary to help you get started on your scalloping adventure.
.