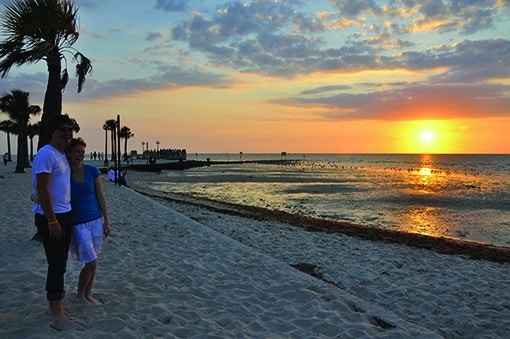 Romantic Adventures – Date Ideas for Couples on Florida's Adventure Coast
A vacation on Florida's Adventure Coast, Brooksville – Weeki Wachee offers an escape to crystal-clear springs, charming historic sites, and amazing sunsets to enjoy with your loved one. Here you are sure to discover a peaceful getaway surrounded by nature, perfect for escaping together. Make the memories of a lifetime on your next visit with these fun and unique ideas, from heart-pumping adventure parks to peaceful wellness retreats and everything in between.
Discover a Paddler's Paradise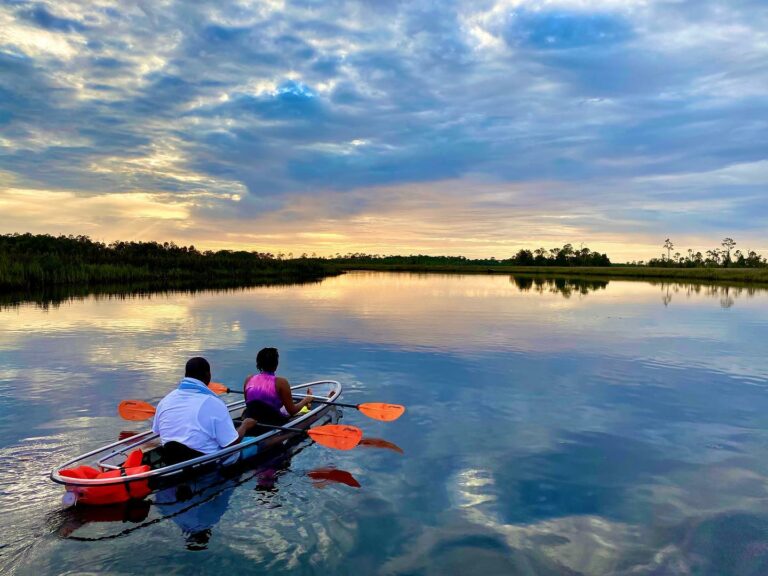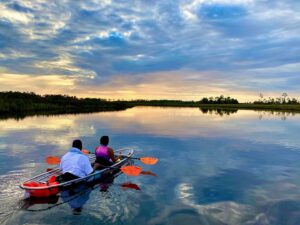 Paddle with your sweetheart on spring-fed rivers and estuaries either in a tandem kayak, or a single kayak, or test your agility on a stand-up paddleboard. Get Up and Go Kayaking and SUP Weeki offer scenic guided tours, where paddlers enjoy peaceful views and wildlife sightings, including lovable manatees. Increase the romance with sunset glow tours or discover hidden gems like the Bayport-Linda Pedersen Paddling Trail.
Zip into Heart-Racing Fun
Discover heart-pumping fun at FLG X Adventure Course, perfect for thrill-seekers and couples looking to spend a day in the midst of nature. Enjoy the challenge of wobbly bridges, rope swings, ladders and zip-lining on a course nestled within a lush pine forest. After finishing the course, you and your partner can race to the finish line on a 500-foot zipline!
Go Off the Beaten Path
Ride into the natural wonders awaiting far beyond the asphalt. Our ATV trails offer off-road fun for new and experienced riders alike. Discover Croom Motorcycle Area for unforgettable four-wheeling and dirt bike riding; or grab your mountain bikes and discover miles of BMX trails within the Croom Tract of the Withlacoochee State Forest. For moonlit adventures, join Crank Works Bicycle Shop's weekly night rides in the forest.
A Bicycle Trail Made for Two
Ten miles long, the Good Neighbor Trail begins at the Russell Street Trailhead, where you'll find restrooms and picnic areas, and connects to the 46-mile-long Withlacoochee State Trail. This scenic paved trail is just minutes from downtown historic Brooksville, where couples can fine charming restaurants and quaint shops; perfect for a lunch break or exploring after a ride.
Relax with Natural Wellness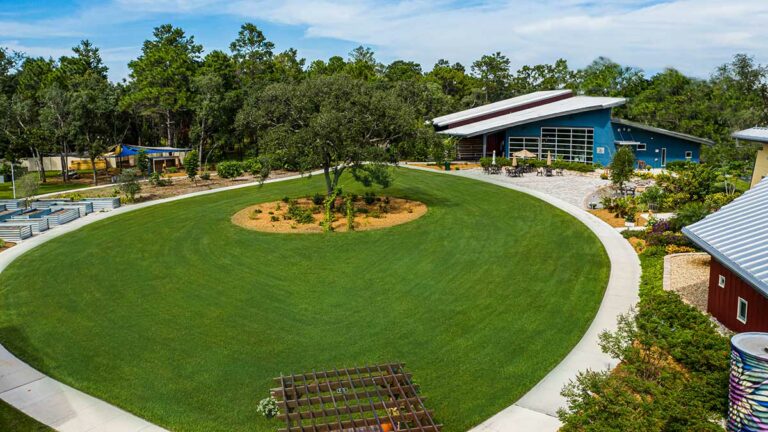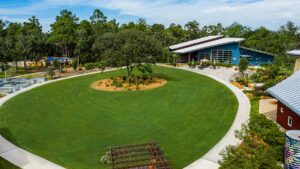 WellCome OM Integral Healing & Education Center
Enjoy a day of wellness, where nature lends itself to relaxation. Near Weeki Wachee, couples visiting WellCome OM Integral Healing & Education Center can enjoy yoga classes, a salt room, meditation, and educational workshops; beautiful grounds and gardens surround this campus offering wellness and nutritional counseling throughout the year. In Brooksville, visitors can enjoy a retreat at Takoda Wellness Ranch, a peaceful sanctuary for healing, with over a hundred acres dedicated to wellness and outdoor adventures including horseback riding, massage, sauna, yoga, cooking classes, and more.
Enjoy Dinner & Sunsets
Whether plated with harvests from our lush local farms or seafood fresh from the Gulf of Mexico, you'll find authentic freshness to savor all year long. Dine in, or order to-go and enjoy a picnic at sunset; coastal parks like Linda Pedersen, Pine Island Beach, or Bayport Park offer great views of the water. Or take in the sunset on the "Island Rose", where you'll enjoy a stunning sunset while having a romantic dinner cruise. This riverboat offers a dining area, bar, and comfortable seating, as well as two decks to enjoy the breeze and the majestic sights of the Gulf of Mexico.