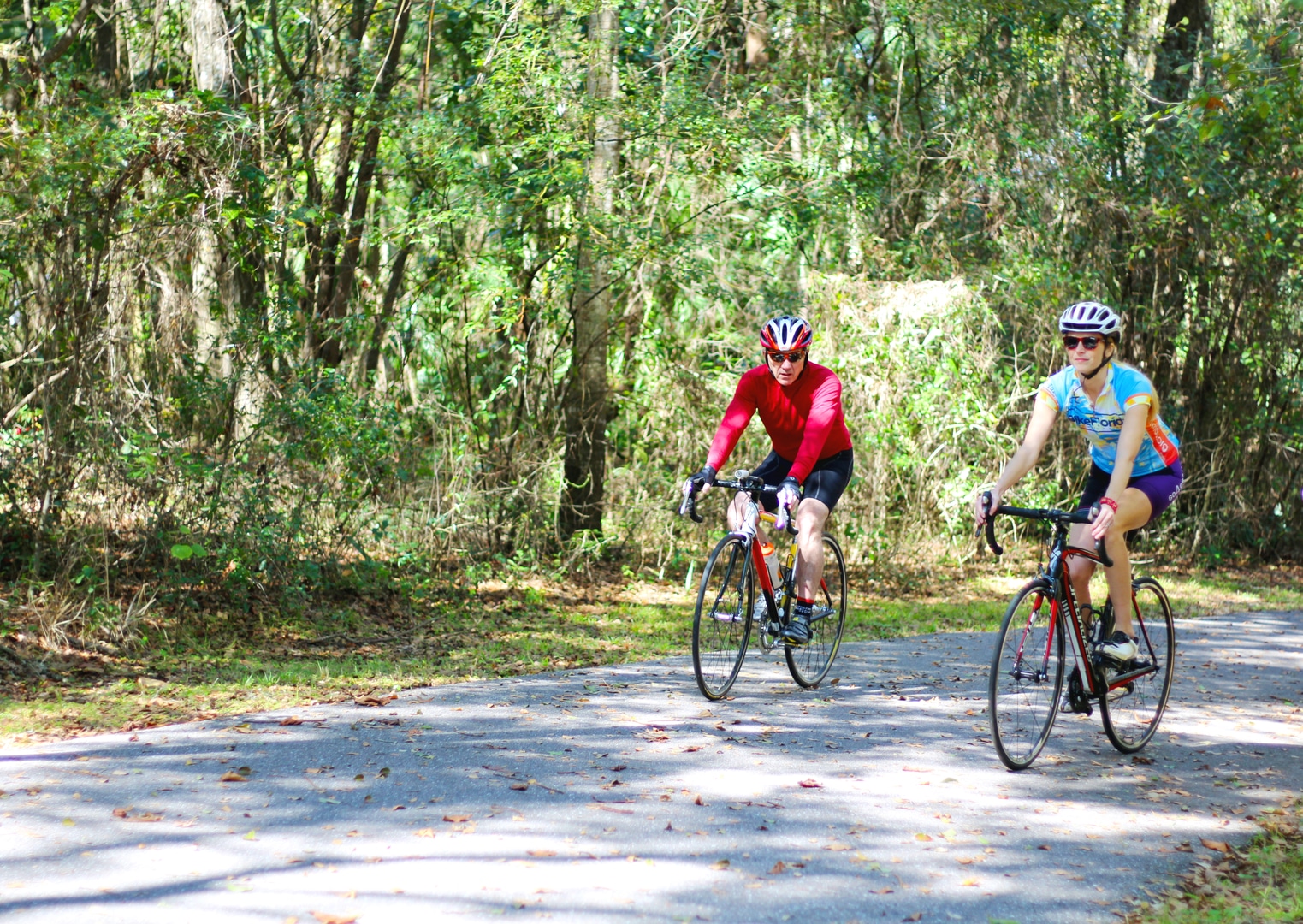 National Plan for Vacation Day on Florida's Adventure Coast
National Plan for Vacation Day is quickly approaching, and it's the perfect time to plan your trip to Florida's Adventure Coast, Brooksville-Weeki Wachee.
Our many outdoor amenities offer a safe escape.
If you are active and enjoy the outdoors, spending the day on a kayak will delight many senses. A great resource of healthy exercise and spectacular scenery, the Bayport-Linda Pederson Paddling Trail is a 3.4-mile roundtrip winding adventure on the water. While kayaking, canoeing or paddle boarding this scenic trail through Jenkins Creek, you will be immersed in a vibrant, tidal estuary home to a variety of wildlife. You can extend your trip with a short jaunt to Redfish Bayou for more advanced paddlers for a near five-mile paddle.
If spending time on the water isn't for you, Florida's Adventure Coast offers a wide variety of trails for hiking and biking alike.
Cypress Lake Preserve offers frontage on the Withlacoochee River where you can enjoy the peace and tranquility of the trails. A 1.7-mile portion of the Florida Trail runs through this protected area, one of Hernando County's Environmentally Sensitive Public Lands, which is home to a variety of wildflowers and large cypress trees.
Fickett Hammock Nature Trail is a 2.5-mile looped trail filled with hardwood hammock with towering trees. This hiking trail is great for birdwatching and wildlife viewing. Bringing your leashed four-legged friend is permitted on this beautiful trail.
The start of the Good Neighbor Trail connects historic downtown Brooksville to the Withlacoochee State Trail. Ten miles long, this scenic urban greenway begins at the Russell Street Trailhead, where you'll find restrooms and picnic areas, and connects to the 46-mile-long Withlacoochee State Trail. The Russell Street Trailhead is just minutes from downtown historic Brooksville's charming restaurants and quaint shops; perfect for a lunch break or exploring. You'll find bike parking and a repair station at the nearby water tower.
Officially designated as part of the Florida Greenways and Trail System, the Withlacoochee State Trail is also designated as a National Recreation Trail, offering rich opportunities for viewing flora, fauna, birds and wildlife, and provides access to many outstanding recreational opportunities. This 46-mile-long trail is a magnet for cyclists and hikers alike. Paralleling the paved trail is an unpaved trail beloved by horse-back riders.
Whether you prefer paved or forested trails, you'll find the perfect path to explore along Florida's Adventure Coast, Brooksville-Weeki Wachee.