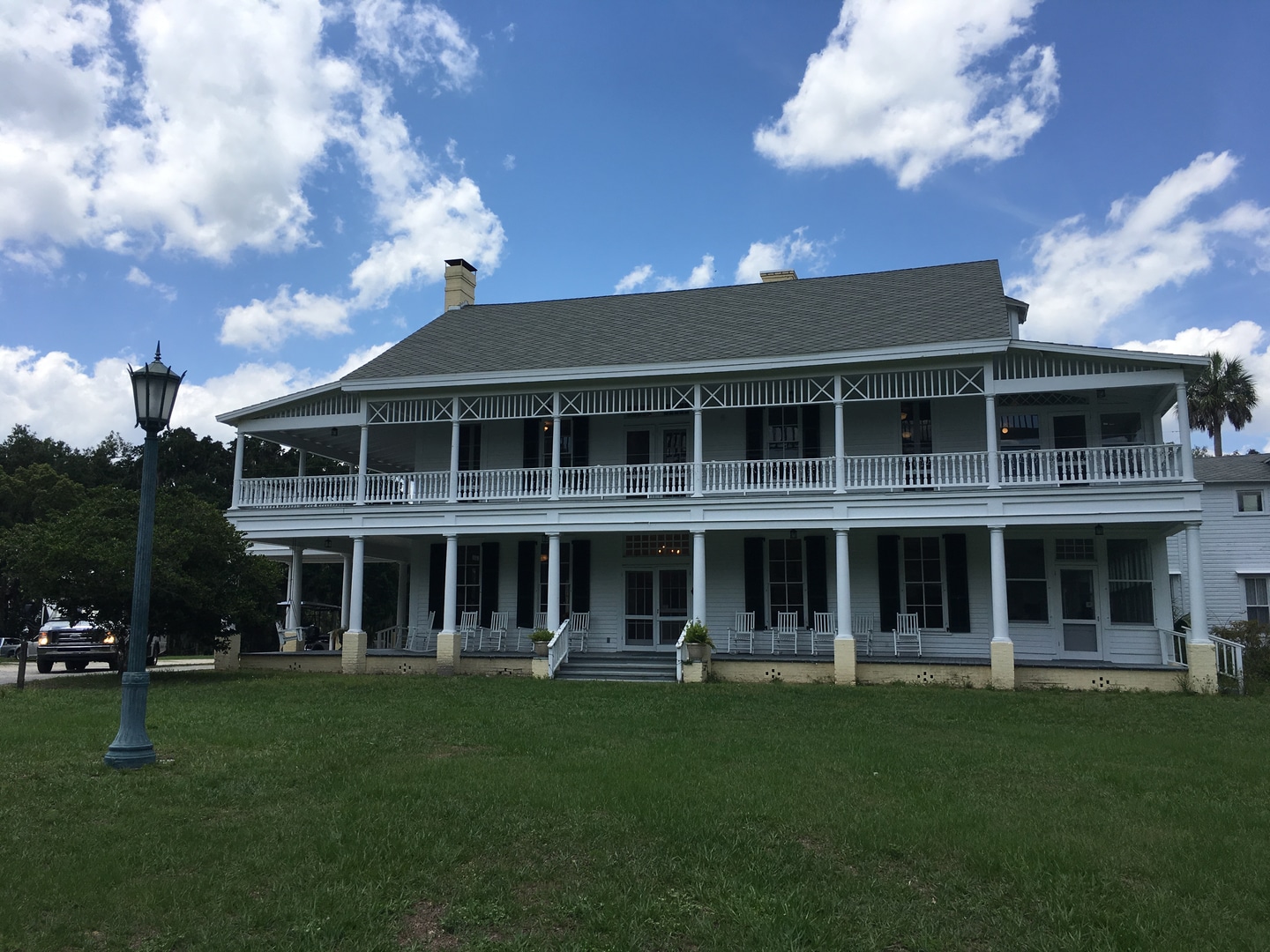 Under the Radar on Florida's Adventure Coast
Florida's Adventure Coast, Brooksville-Weeki Wachee, is home to some iconic and fun attractions. Weeki Wachee Springs State Park, home to the World-Famous Mermaids celebrates 75 years in October 2022. Lead Foot City, home to All Things Automotive, offers four-wheeled fun for all ages. However, there are other unique, charming, and kitschy hidden gems that are under the radar.
What began as a fruit and citrus stand in the 1960s, Boyette's Grove and Citrus Attraction has evolved into a classic roadside attraction on Florida's Adventure Coast, Brooksville-Weeki Wachee. Today, along with citrus, you'll find a variety of fun for all ages, including miniature golf, an aviary, zoo, dinosaur room, gift shop, ice-cream parlor and more!
Florida's Adventure Coast is brimming with history. Our many historic sites include four museums and the brick paved streets of Brooksville. Hernando Historical Museum Association consists of three museums which celebrate and preserve the hard work and ingenuity of generations past and inspire current and future generations to value our heritage. The May-Stringer House (the Heritage House) is a four-story, seven-gable, 14 room, gingerbread trimmed "Painted Lady" Victorian-era home overlooking the City of Brooksville. The May-Stringer House is considered one of the top five haunted locations in Florida, and they offer ghost tours on weekends for those brave enough to experience it.
the 1885 Train Depot, has been in the same location since it was built in 1885. As part of the Rails to Trails program, the old railroad track bed is now the Good Neighbor Trail, running parallel to the Depot. It is made up of four parts. The office, freight room, dock, and utility box car.
The Countryman Family One Room Schoolhouse is reminiscent of the First Schoolhouse in Hernando County built in 1852 by Fredrick Lykes. A visit to this charming re-creation will transport you back in time to experience school lessons while sitting in authentic wooden desks. Interactive lessons include the three R's and life skills like carrying water jugs from the local well.
All operated by the museum association in addition to housing its many artifacts, ghosts, etc.
Built in 1845, the Chinsegut Hill Historic Site centerpiece, the historic Manor House Museum, is poised atop one of central Florida's highest hilltops. A 114-acre estate surrounded by ancient Spanish moss-draped oaks and natural habitat. On the National Register of Historic Places, the Chinsegut Hill Museum, located in Hernando County, is brimming with artifacts and rich history. During the 1920s and 1930s, when owned by Colonel & Elizabeth Robins, the manor hosted such guests as Thomas Edison, Helen Keller, and Marjorie Kinnan Rawlings, among others. Today, the historic site is open to the public for tours on Saturday's and Sunday's from 10 AM – 5 PM. The Manor House is operated by the Tampa Bay History Center.
In the tiny town of Richloam, population 12,000, sits Richloam General Store. A true piece of American History which has endured since the early 20th century and sits on the eastern edge of Florida's Adventure Coast, Brooksville-Weeki Wachee. From the moment you walk through the front door, you feel like you've stepped back in time. The Richloam General Store stays true to the time period and offers goods you would have seen in the 20s and 30s; items you won't necessarily see in today's grocery stores. Jams and jellies, sauces, local honey, salt-cured meat, and jars of candy all offer up a taste of life in simpler times. They even have a small ice cream parlor!
There are many more hidden gems to discover on Florida's Adventure Coast, Brooksville-Weeki Wachee.