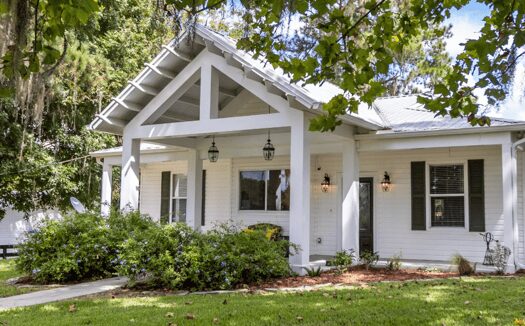 Find your 'Home-Away-from-Home" on Florida's Adventure Coast
Experience the destination like a local when you stay in a vacation home rental in Brooksville and Weeki Wachee. With over 900 vacation home rentals throughout the area, the options are endless for finding the perfect place for a getaway. Enjoy privacy and comfort in your own travel oasis, with many restaurants, shops, and activities to explore nearby.
Find Your 'Home Away from Home' in Hernando Beach and Weeki Wachee
Among the most popular spots for vacation rentals on Florida's Adventure Coast are Hernando Beach and Weeki Wachee. Homes range from rustic and relaxed to luxurious and often include kayaks, bikes, umbrellas, and other fun extras to make the most of your visit.
Neptune's Grotto is an 'old Florida' style retreat on the water in Weeki Wachee, nestled next to a hidden spring. The property consists of five rental homes, each with its own eclectic, bright, mermaid-themed decor. In addition, there is a vintage camper, "The Funky Flamingo", situated by the waterfront.
In Hernando Beach, the Captain's House features five luxurious rooms surrounded by a lush, tropical paradise. Every room has its own unique decor including private bathrooms, television and mini refrigerator. Outside, a boat-shaped swimming pool overlooking the water channel is sure to capture the imagination of everyone who stays.
Many waterfront rentals in Weeki Wachee and Hernando Beach offer complimentary kayaks or the option of renting a motorboat right from the dock. Whatever adventure you choose, you'll return to a cozy, clean home to relax at the end of the day. Sit on your own private deck overlooking the water at sunset, and enjoy a great memory to take home with you!
.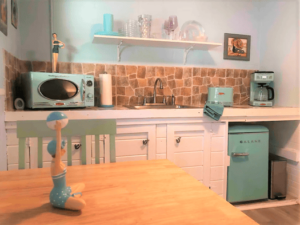 Enjoy History and Peaceful Scenery in Beautiful Brooksville
In Brooksville, visitors will find a great variety of vacation rentals, from rustic ranches and farms to homes both modern and historic. Whatever you choose, this destination offers a quiet escape to a simpler time, surrounded by moss-covered live oak trees and close to unique shops, restaurants, and historic sites. Thanks to its central location on Florida's Adventure Coast, Brooksville offers all the comforts of small-town living, while offering access to Orlando, St. Pete, and Tampa, each less than 80 miles away.
In the heart of downtown, Ardendales Guesthouse is a charming vacation rental and historic home, modernized to include the conveniences and luxuries we are accustomed to today. Built-in 1913, The Treiman House also has historic roots, and now serves as a beautiful vacation rental and special events venue.
Takoda Ranch is home to a wellness retreat and event venue on a working cattle ranch. Here guests can reconnect with nature in a beautiful setting, enjoying mornings on the peaceful lanai and visiting the horses, cows, and other animals on the ranch. The property includes a home with three bedrooms and three bathrooms, as well as the next-door Pine Cottage for larger bookings.