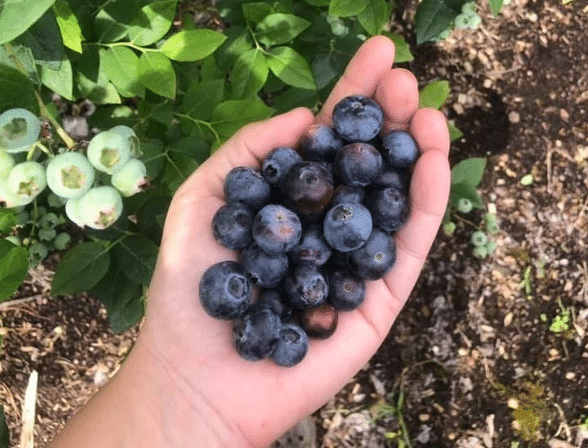 Blueberry Season: A Springtime Family Adventure
Spring is the perfect time to get the family and kids outside, enjoying Florida's beautiful weather and the unique natural gems on Florida's Adventure Coast. Among the rolling hills of Brooksville are scenic local farms and ranches, bursting with berries ripe for picking!
Get ready to gather your own seasonal harvest this Blueberry Season! Families and people of all ages will enjoy spending time at one of our local farms, picking fresh blueberries by the bucket or even by the pound!
.
Before You Go – Things to Know About Blueberry Season
Florida is the sweet spot for growing delicious and super-healthy blueberries, which ripen earlier than others thanks to our cold-but-short winters and some agricultural ingenuity. Here in the sunshine state, blueberries typically ripen in April and May; a few farms also offer blackberries ripening soon after.
Tips to remember for u-picking include wearing closed-toed shoes, a shade hat, and sunscreen; most farms will offer buckets to collect your berries in. Check out our list of local U-pick farms and call ahead for operating hours and availability. Favorites for blueberries include Margo's Blueberry Farm, Upicktopia, and JG Ranch, among others. Don't forget Bramble Creek Farms if you're looking forward to Blackberry Season!
After picking all the berries your heart could want, plan a visit to the Little Rock Cannery to preserve them long after the season ends! With classes and instruction offered by the Hernando Growers Association, visitors can book an appointment at this local cannery to preserve their berries. If you're new to canning or just want to learn the ropes, book a canning class through the Cannery's website.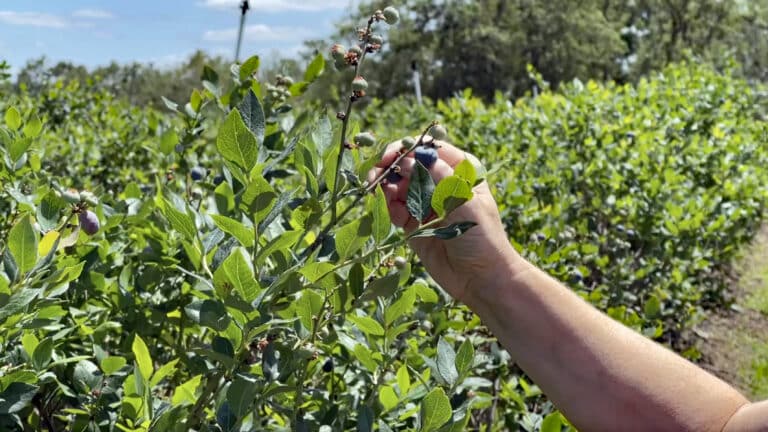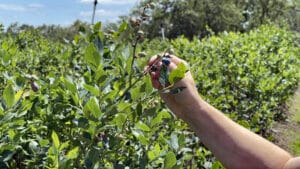 Brooksville's Annual Blueberry Festival
The Brooksville Blueberry Festival is a celebration of all things blueberry with one-of-a-kind products, unique local artwork, delicious food and a whole lot of blueberries! Come explore downtown Brooksville and enjoy its 'old Florida' charms on April 29th & 30th, 2023. With two full days of live music, over 300 vendors, food trucks, local artists, children's activities, and more, there is no shortage of fun and entertainment. This family-friendly festival is one of the largest held in historic downtown Brooksville each year.
Residents and visitors alike are excited about a special performance by National recording star, Colt Ford on Saturday night. Don't miss the return of the blueberry pie baking contest, and the inaugural Blueberry Pageant, from 12 PM to 4 PM on Saturday, April 29th, where a Miss Blueberry and Mister Blueberry will be crowned in multiple age categories.
Love baked goods? Have your fill of everything blueberry, from blueberry pie, cobbler, and cheesecake, to beer, wine, ice cream and so much more! Make your plans for a weekend of fun at this festival, and check out the entertainment schedule at www.brooksvilleblueberryfestival.com