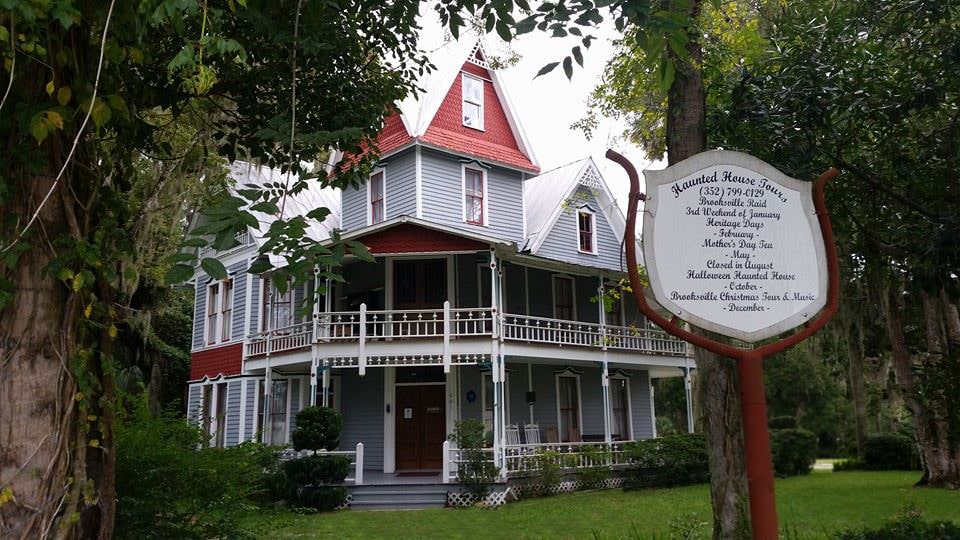 May-Stringer Historical House
Certified as one of the top five haunted houses in Florida, the May-Stringer Historical House is a 4 story, seven gable, gingerbread trim, 14 room "Painted Lady" Victorian era home overlooking the City of Brooksville on Florida's Adventure Coast, Brooksville-Weeki Wachee. There are rooms devoted to specific themes such as an Elegant Dining Room, Victorian Bedrooms, Military Room, an 1880's Doctor's Office, and a 1900s Communication Room. The house is on the National Register of Historic Places.
The May-Stringer House is a popular site for paranormal investigators, and many believe it's one of Florida's most haunted homes. Other ghosts rumored to haunt the historic structure include Marena May, Dr. Stringer's patients, a World War I soldier, and an angry spirit known as Mr. Nasty.
Ghost tours are offered by appointment on Friday & Saturday nights. Participants must be at least 16 years' old. Hand-held devices are permitted, such as: Digital Recorders Cameras & EMF meters.