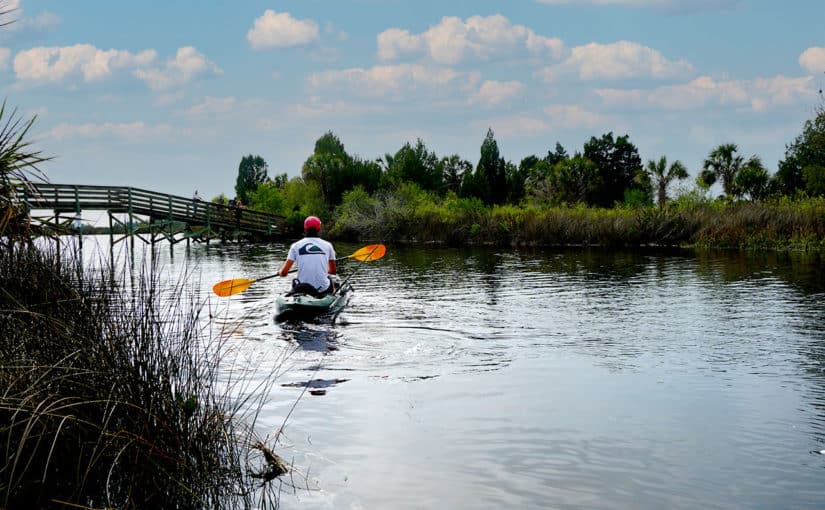 Eco-Friendly Travel on Florida's Adventure Coast, Brooksville-Weeki Wachee
Contrary to popular belief, Florida's largest attraction isn't a theme park, but rather its natural resources. On Florida's Adventures Coast, Brooksville-Weeki Wachee, travelers are captivated by the trails, springs, rivers, forests, and wildlife.
There's so much authentic Florida to explore—from the Gulf Coast to the Withlacoochee River, our diverse land-based activities can please any vacationer. For hiking or biking on Florida's Adventure Coast, extensive trails take guests on a remarkable journey under a canopy of hardwood and longleaf pine, past unspoiled lakes, and rivers, and into the heart of natural Florida. Bird and wildlife watchers also have ample opportunities to see native species, with two habitat clusters of the Great Florida Birding Trail.
A natural treasure along Florida's Adventure Coast, the 11,206-acre Weekiwachee Preserve is a regional hotspot for birdwatching—and an ecological success story. This preserve occupies land that was once a lime rock mine. Today the area is a sanctuary for wildlife, including the elusive black bear, and offers an abundance of recreation opportunities for visitors. Part of the Great Florida Birding and Wildlife Trail, the preserve provides birdwatching opportunities year-round and has even been recognized as an Audubon Important Bird Area.
Florida's third-largest state forest, the 158,000-acre Withlacoochee State Forest, is teeming with options for nature lovers and other outdoor enthusiasts. This stop along the Great Florida Birding and Wildlife Trail gives visitors the chance to observe a variety of native fauna, including bald eagles, fox squirrels, and the endangered red-cockaded woodpecker.
The forest's extensive trail network also provides many opportunities for birders, hikers, and cyclists, from family-friendly nature walks to multi-day adventures. The 1,300-mile Florida National Scenic Trail (also known as the Florida Trail) rambles through the vast woodland, while locations like the Silver Lake Recreation Area offer plenty of options for shorter hikes. Florida's longest paved trail, the 46-mile Withlacoochee State Trail, also traverses a portion of the vast state forest, offering a unique opportunity for cyclists of all skill levels.
At the Chinsegut Conservation Center just outside of Brooksville, you can explore a variety of native ecosystems, including hardwood forests, open prairie, and longleaf pine sandhills. The conservation center has a variety of informative exhibits about the natural world and hosts educational programs and guided hikes throughout the year, as well as seasonal outdoor skills programs.
Part of the Chinsegut Wildlife and Environmental Area, the 408-acre Conservation Center Tract is also laced with family-friendly trails. The two-mile Pines-to-Prairie Trail connects the Conservation Center Tract to the adjacent Big Pine Tract, which is one of the largest contiguous expanses of old-growth pine forest in Florida. As you're hiking, keep an eye out for white-tailed deer, sandhill cranes, and indigo snakes.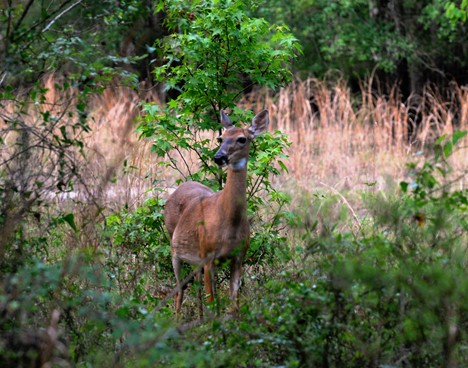 If getting on the water is more of your style, explore an ecologically rich coastal estuary along the 1.7-mile Bayport-Linda Pedersen Paddling Trail. Linking Bayport Park and Linda Pedersen Park, the water trail weaves through a dynamic tidal ecosystem. When you paddle the trail, you might spy a wide array of wading birds, along with belted kingfishers, ospreys, and bald eagles. In addition to avifauna, kayakers have the chance to encounter marine life including coastal dolphins, otters, and even Florida manatees.
Advanced kayakers who wish to spend even more time on the water can tack on the 1.4-mile Redfish Bayou Loop, which branches off the Bayport-Linda Pedersen Paddling Trail about halfway between Bayport Park and Linda Pedersen Park.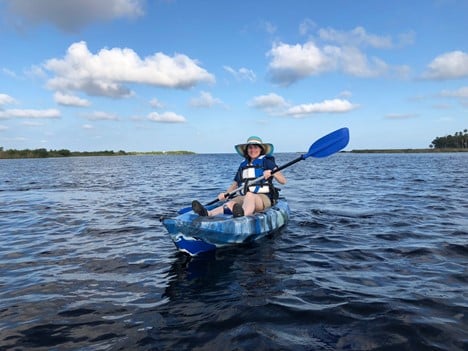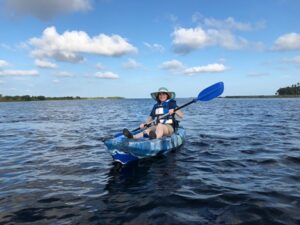 With all these ecological and fun activities for visitors to enjoy on Florida's Adventure Coast, lodging facilities are doing what they can to protect Florida's water resources by conserving water and reducing pollutants entering the environment. The Southwest Florida Water Management District created the Water Conservation Hotel and Motel Program, or Water CHAMP – a free towel and linen re-use program that encourages hotel and motel guests to use their towels and linens more than once during their stay. This initiative can save an average of 17 gallons of water per day per occupied room, as well as saving electricity and reducing detergent use. A list of participating hotels can be found here.