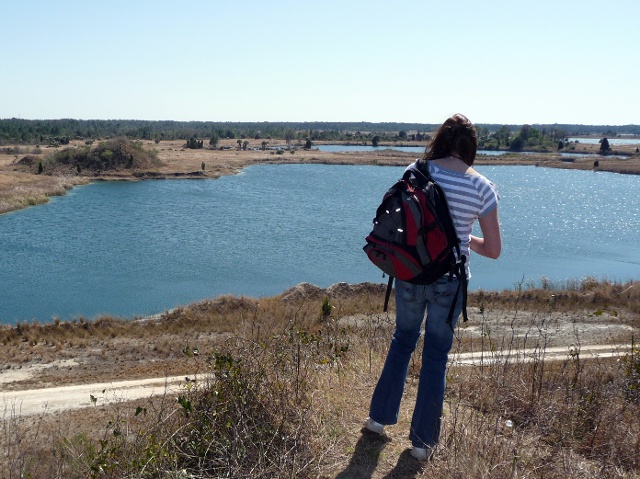 Celebrate Florida Hiking Trails on Florida's Adventure Coast
In recognition of Florida's 7,000 miles of shared-use and hiking trails, February is celebrated as Florida Hiking Trails Month, and Florida's Adventure Coast, Brooksville-Weeki Wachee, offers some of the best hiking in the Sunshine State. Hiking is safe, socially distant, a great source of exercise and offers year-round enjoyment.
Florida's Adventure Coast has an abundance of parks, preserves and state-managed lands to explore, with excellent hiking trails providing a passage into Hernando County's natural beauty.
Brooksville's Good Neighbor Trail connects historic Brooksville to the Withlacoochee State Trail. Ten miles long, this scenic urban greenway begins at the Russell Street Trailhead, where you'll find restrooms and picnic areas, and connects to the 46-mile long Withlacoochee State Trail. Officially designated as part of the Florida Greenways and Trail System, the Withlacoochee State Trail is also designated as a National Recreation Trail, offering rich opportunities for viewing flora, fauna, birds and wildlife, and provides access to many outstanding recreational opportunities.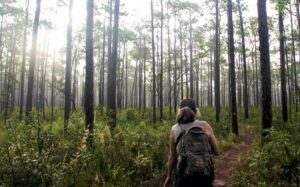 The Chinsegut Big Pine Tract of the Withlacoochee State Forest features a 1.25-mile loop weaving through towering old-growth longleaf pines, aptly named the Longleaf Loop, with several short side trails to explore. Keep a lookout for Red-headed or Pileated woodpeckers tapping away high in the pines and the white flag of a deer's tail as it bounds away into the brush. A 2-mile Prairie to Pines connector trail joins the Nature Center and Big Pine Tracts.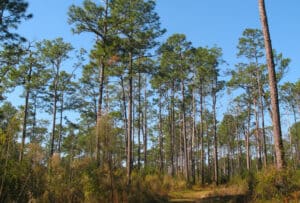 The Croom Loop Trails offer hilly walking through deeply forested ravines on the northern section, gently rolling sandhills to the south, and low-lying floodplain forests along the river. Named one of the "10 Coolest Places You've Never Been in North America" by the World Wildlife Fund, Withlacoochee State Forest is a haven for the outdoor enthusiast. Activities include miles of trails for hiking, bicycling, horseback riding and canoeing.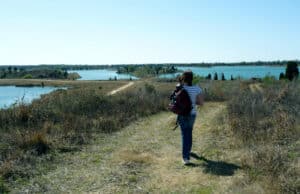 The Weekiwachee Preserve offers a rich mosaic of habitats including several miles of Weeki Wachee River frontage, portions of the Mud River, dense hardwood swamps, freshwater and saltwater marshes, and pine-covered sandhills.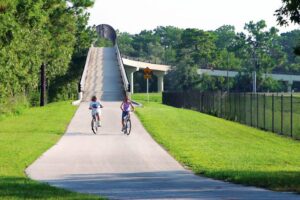 The Suncoast Trail is part of Florida's Statewide Greenways and Trails System. The trail parallels the Suncoast Parkway, beginning in northern Hillsborough County, and heads north through Pasco and Hernando counties.
Passing through a mix of suburban, agricultural, and natural areas, the trail incudes rest areas and interpretive signs that illuminate the trail's historical significance and identify the local ecology. A favorite of cyclists and hikers alike, the Suncoast Trail offers a variety of rolling terrain not found elsewhere in Florida.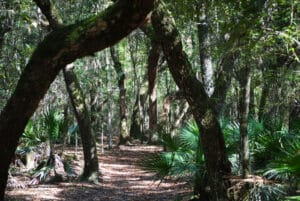 A great place for hiking enthusiasts, Cypress Lakes Preserve offers 600'of frontage on the Withlacoochee River where you can enjoy the peace and tranquility of the walking and hiking trails. A 1.7 mile portion of the Florida Trail runs through this protected area, one of Hernando County's Environmentally Sensitive Public Lands, which is home to a variety of uncommon wildflowers and uncommonly large cypress trees.
Whatever you prefer paved or forested trails, you'll find the perfect path to explore along this spectacular part of Florida's Adventure Coast, Brooksville-Weeki Wachee.