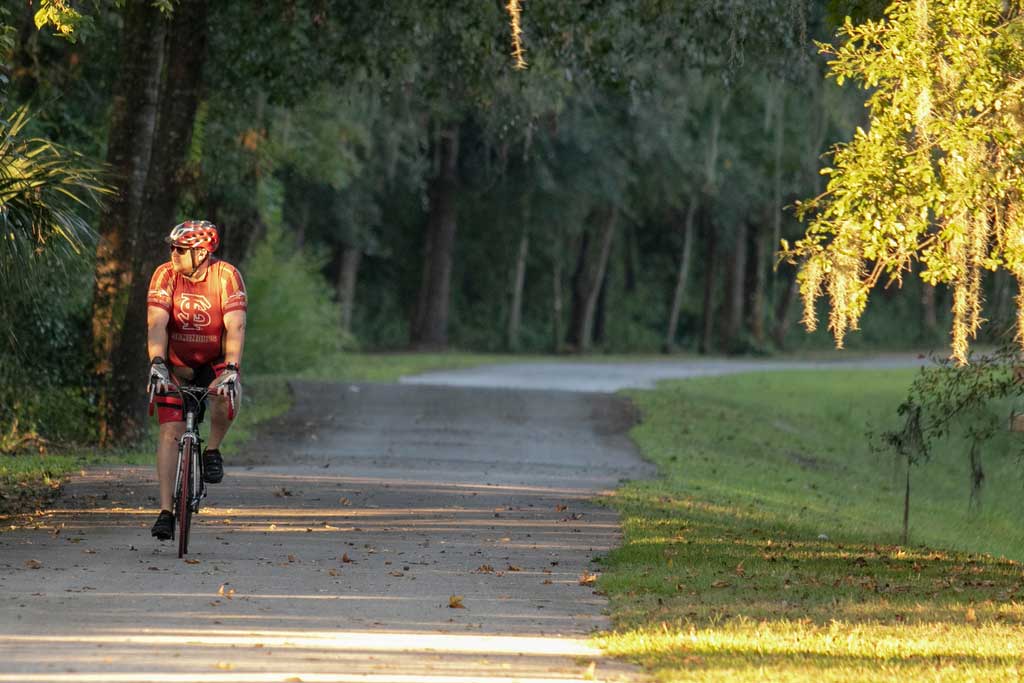 Affordable Adventures in Brooksville – Weeki Wachee
With all of its natural wonders, scenic towns, and unique cultural sites, there's no reason a trip to Florida has to break the bank. The sunshine state has no shortage of budget-friendly attractions to discover, and Florida's Adventure Coast is central to it all. Among the many great destinations in Florida, the small towns and off-the-beaten paths find in Brooksville and Weeki Wachee make it a place like no other, offering front porch charm and a taste of 'old Florida'. Explore hidden gems, historic homes, walking trails, and more with these free and affordable options, including new attractions coming in 2023!
Free Adventures on Florida's Adventure Coast
Search for mermaids on Florida Mermaid Trail
There are 27 little mermaids hidden in the city of Brooksville, each with a unique story; locating them all makes for a fun and mer-mizing scavenger hunt! Starting at the Brooksville Welcome Center, scavengers can embark on the full 2.2-mile adventure or the 1.1-mile shorter route. Enjoy the sites of this historic downtown as you wander over brick-paved streets, past charming shops and delightful cafes, discover all the hidden mermaids along the way.
Coming soon! Get ready to explore the Mermaid Tale Trail
To celebrate the 75th Anniversary at Weeki Wachee Springs State Park, a mermaid sculpture trail was created as a legacy to the history of the park, and a celebration of Florida. Each of the six-foot tall statues is hand-painted by an artist who calls Florida home, with a unique story to tell. Stay tuned as each of the mermaids is placed throughout Florida's Adventure Coast, and the Mermaid Tale Trail begins!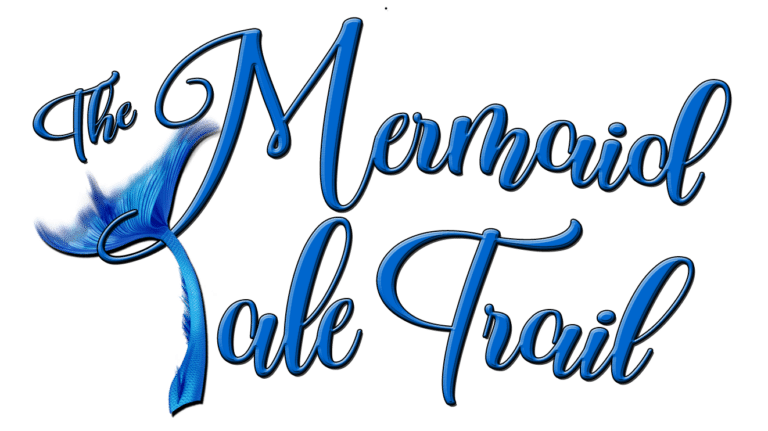 Step back in time at the Richloam General Store
Although this living history experience is free and the owners have great stories to tell, you find yourself shopping for treasures from penny candy to cast iron pans! Serving as the post office and general store for the town of Richloam up until the late 1920s, the Richloam General Store is a hidden gem offering authentic period goods, including canned and dry goods, jellies, vintage snacks and drinks, an ice cream parlor and more for guests to enjoy.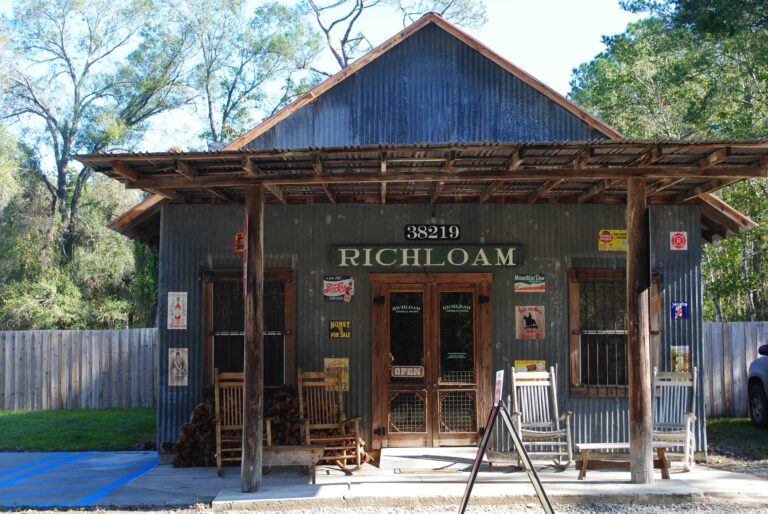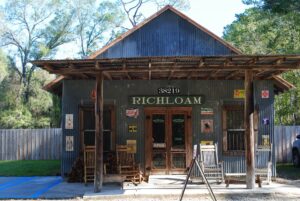 Ride a bike on the Good Neighbor Trail
The Good Neighbor Trail is a 10-mile greenway that starts in Brooksville's historic downtown, linking to the Withlacoochee State Trail in the East for even more miles of paved cycling. The trail features mostly flat and uninterrupted stretches, making it easy to just relax and enjoy the ride. Take a break in Brooksville for lunch and browse unique shops and historic sites.
Explore historic murals and art in downtown Brooksville
With 15 murals throughout the downtown area, plus an art gallery at City Hall, there are plenty of beautiful sights to take in on a self-guided mural and arts tour. Depicting life in bygone days, these colorful outdoor renderings reveal a civil war battle and an old-time fire truck and police car, among other vintage scenes.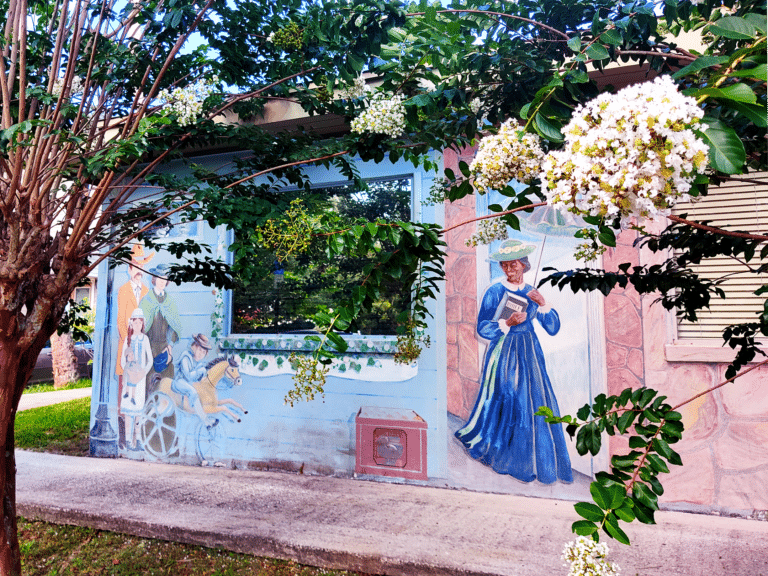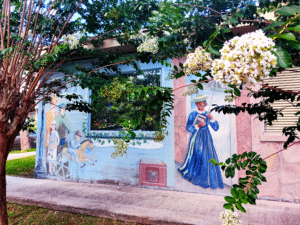 Visit the Nature Coast Botanical Gardens
Tucked away, yet easily accessible in Spring Hill, this lush 3.5-acre community garden offers 22 themed areas for visitors to explore, including an Asian Tea Garden, Bromeliad Garden, Rose Garden, Memorial Garden, and a Butterfly Garden. Open dawn to dusk, this volunteer-run garden is free to the public, although donations are always appreciated.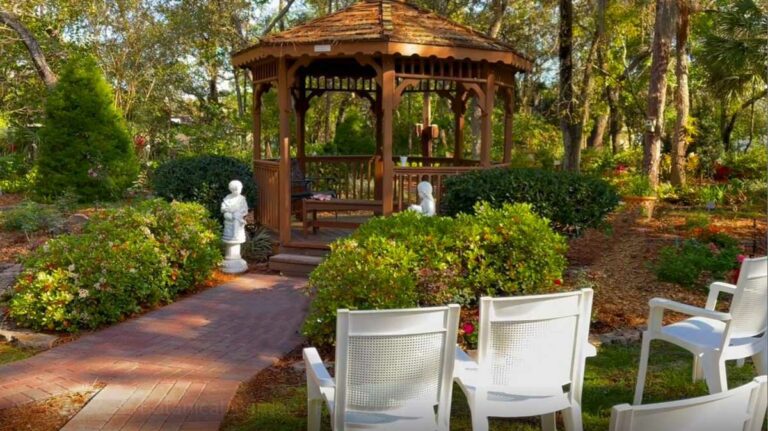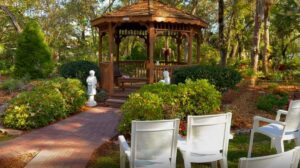 Attend a nature walk at the Chinsegut Conservation Center & Trails
Along with miles of trails for hiking, the Chinsegut Conservation Center offers educational programs and guided hikes throughout the year; most activities are free, although some events have a small fee or suggested donation. Register for guided hikes, beginning birding classes, or one of the many programs catered to children and families, as well as outdoor skills programs like archery and more.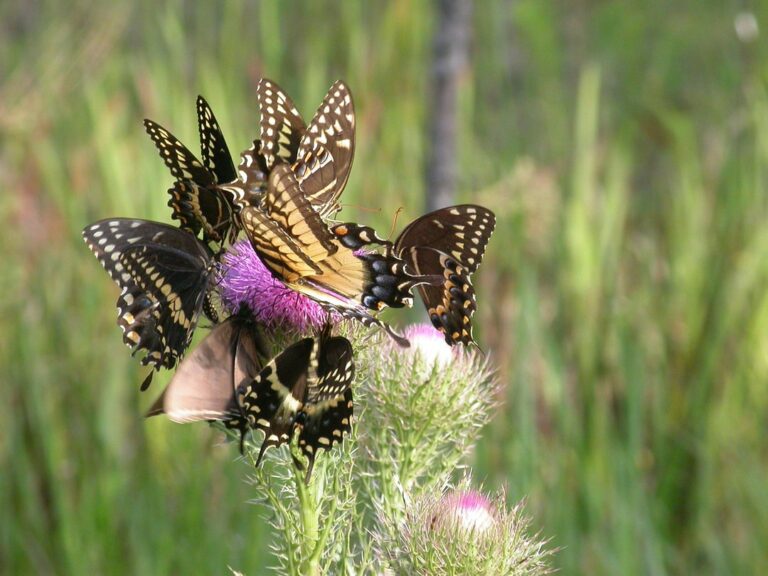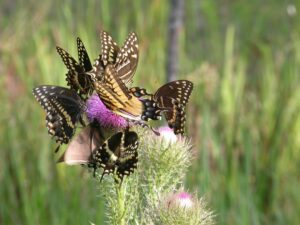 Visit the Weekiwachee Preserve
A natural treasure along Florida's Adventure Coast, the 11,206-acre Weekiwachee Preserve is a regional hotspot for birdwatching—and an ecological success story. This preserve occupies land that was once a lime rock mine. Today the area is a sanctuary for wildlife, including the elusive black bear, and offers an abundance of recreation opportunities for visitors.
Attend a free concert, art show, or festival
From weekly farmers markets and live music events to cultural festivals and craft fairs, there are no shortage of events happening throughout the year. Favorites that are free of charge include the Brooksville Blueberry Festival, Art in the Park, Marker 48 Brewing's Oktoberfest, Brooksville's Christmas on Main Street and The Fancy Flea. Check our Calendar of Events for all local happenings.
Adventures for $20 or Less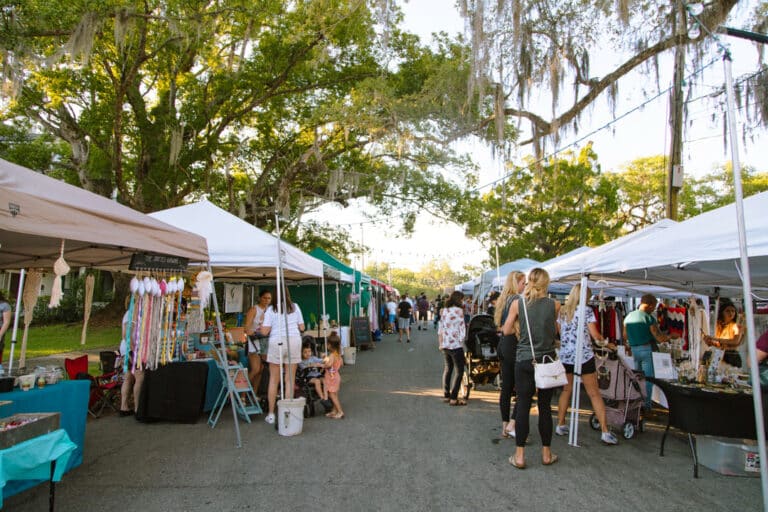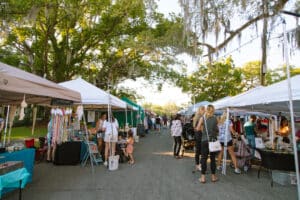 See Live Mermaids at Weeki Wachee Springs State Park
Weeki Wachee Springs State Park offers an amazing experience at an affordable price. See the Mermaid Show that has captivated audiences since 1947, as well as a native wildlife show and ride a scenic riverboat cruise. Kids and adults alike can splash and play in the spring-fed waters at Buccaneer Bay, or lounge on the sandy shore.
Search for ghosts at the May Stringer House Museum
A popular site for paranormal investigators, the May-Stringer House is a four story, seven gable, "Painted Lady" Victorian era home overlooking the City of Brooksville. Many believe this is one of Florida's most haunted homes – You can find out for yourself on a Ghost Tour, available by appointment on Friday and Saturday nights.
Take a driving tour of the Chassahowitzka Wildlife Management Area
For an off-the-beaten-path adventure, take a scenic drive of the Chassahowitzka Wildlife Management Area. Best traversed in a vehicle with four-wheel drive, lime rock roads that wind through the sandhills and cypress swamps permit views of numerous plant and animal species including gopher tortoises, white-tailed deer, and many species of butterflies. A drive during dawn or dusk will likely reward you with numerous wildlife observations, in addition to spectacular scenery.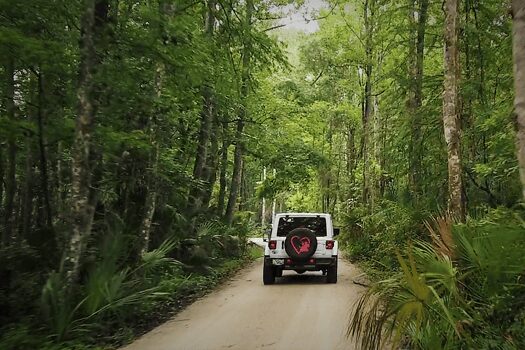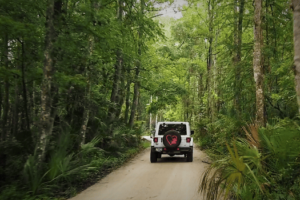 Tour the Chinsegut Hill Historic Site
Poised atop one of central Florida's highest hilltops, Chinsegut Hill is brimming with artifacts and rich history. The stately two-story manor house is open Saturday and Sundays, with docent-led tours available on the half hour from 10am-5pm. Visitors can also explore the estate grounds for free, surrounded by ancient Spanish moss-draped oaks and natural habitat.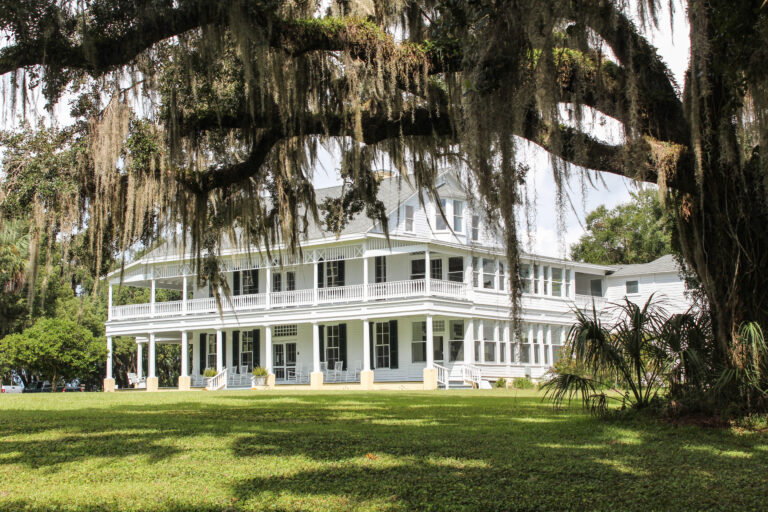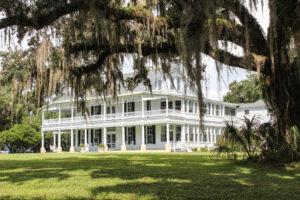 Visit Boyett's Grove & Citrus Attraction for Old-Florida Fun
What began as a fruit and citrus stand in the 1960s, Boyette's Grove and Citrus Attraction has evolved into a classic roadside attraction. Upon entering, you find yourself in a true old-Floridiana-style gift shop, filled with an assortment of kitschy souvenirs including as shark teeth, dinosaur fossils, and shell mobiles. Visitors can also cool off with over 24 flavors in Boyett's old-fashioned ice-cream parlor.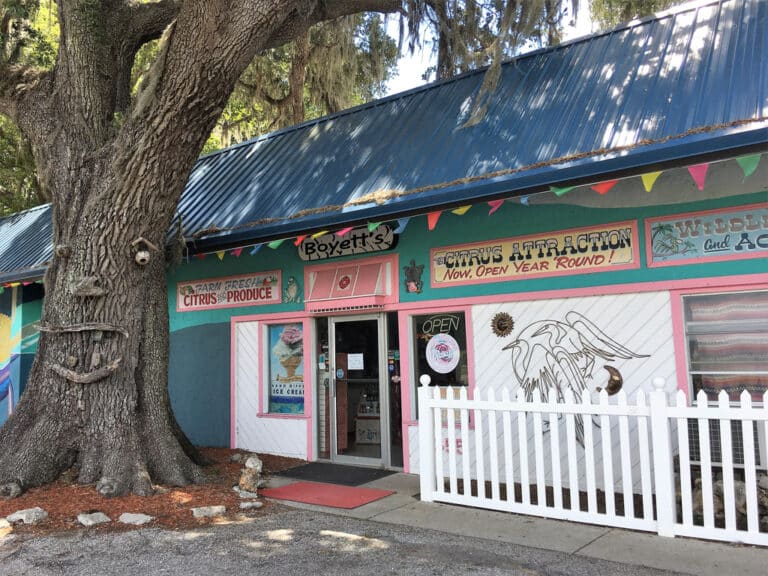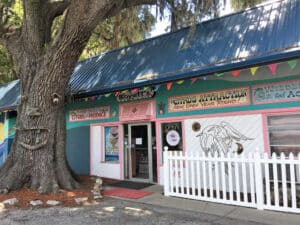 Enjoy history at the 1885 Train Depot Museum
The 1885 Train Depot has been in the same location since it was built, housing train artifacts as well as farm equipment, industrial tools and an original 1925 LaFrance Fire Engine. Visitors are offered a docent-led tour of the property, which includes the office, freight room, dock, and a utility box car.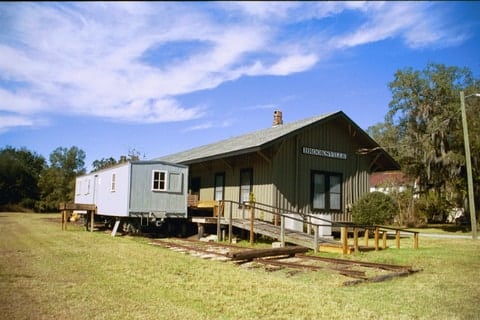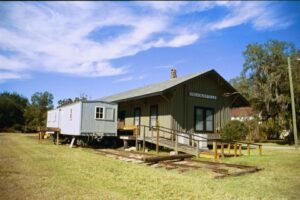 Go U-picking for strawberries, blueberries, sunflowers and more
The lush countryside of Florida's Adventure Coast is dotted with local farms, bursting with flavor and fun activities. Favorites for tours and picking are strawberries from late November to April, blueberries in April and May, and blackberries in June and July. Spend a day on the farm, with dazzling sunflower mazes in the Spring and sky-high corn in the Fall. With entertainment, produce and animals for petting, the entire family will enjoy their visit.