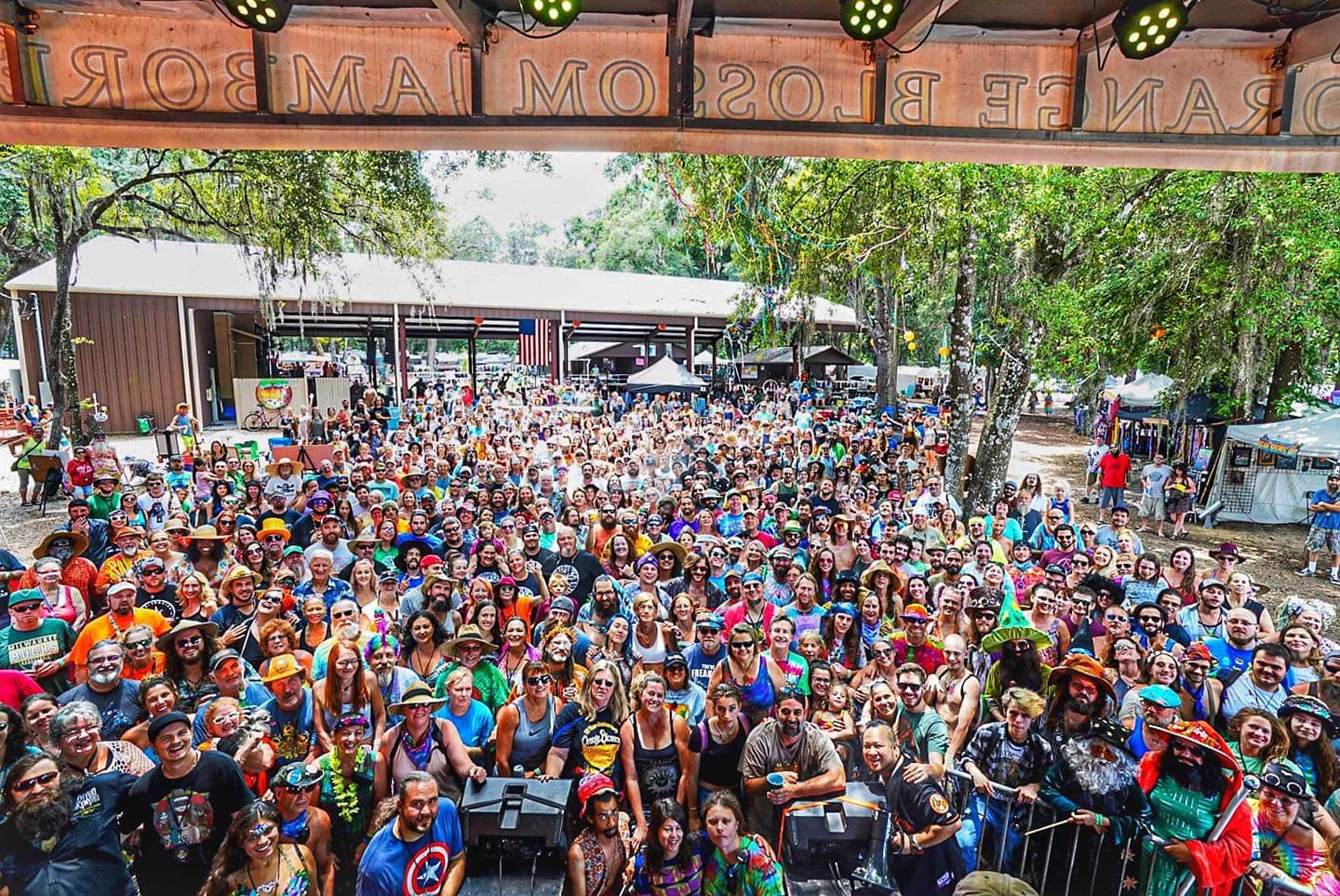 Spring into Arts and Music Festivals on Florida's Adventure Coast
March in Florida means clear skies, sunshine and a calendar packed to the brim with outdoor music and art festivals! Take in the sights and sounds at these upcoming events on Florida's Adventure Coast, Brooksville – Weeki Wachee, where you'll experience amazing talent in a natural setting, near the water or under the oak trees at Sertoma Youth Ranch.
Weeki Wachee Swamp Fest – March 4-6
Just a short distance from Weeki Wachee Springs State Park, this annual festival is a local favorite for arts and music lovers. Though not a 'swamp' by any means, Linda Pedersen Park makes a fitting coastal backdrop for over a hundred art and craft vendors and a variety of folk, country, and instrumental performers. Don't miss the Swamp Monster Contest, where contestants of all ages come dressed as their version of a swamp monster, competing for first place!
Link: https://swampfestweekiwachee.com/
Art in the Park – March 12-13
Stroll along tree-shaded pathways lines with artists and craft vendors at Tom Varn Park near historic Brooksville. This juried show features artists and artisans showcasing a wide variety of works and two days of entertainment including performances by the Hernando Symphony Orchestra and the Hernando Jazz Society. Families with young artists will enjoy interactive art installations and a Children's Experience area, as well as a juried student art show on display.
Link: https://www.hernandoarts.org/aitp-2022
Will Mclean Festival – March 11-13
Will Mclean, considered to be the "Father of Florida Folk," travelled across Florida writing hundreds of poems, songs, and stories about his home state. Each year fans of folk music and songwriters gather to celebrate his legacy, with live music on multiple stages, a Florida song contest, banjo workshops, craft vendors and fun. Spend the weekend camping or visit for a day to enjoy hearing Florida folk artists at Sertoma Youth Ranch.
Link: https://www.willmclean.com/
Blues Bash at the Ranch – March 18-20
Bring a chair and enjoy three days of incredible Blues artists and workshops at this festival with optional camping at Sertoma Youth Ranch. In addition to live music happening each day, festival goers can enjoy workshops, acoustic jams, and a youth pavilion for children's activities, including hayrides, arts, and crafts and more. An open-air covered seating area and stage provides the perfect setting for a fun-filled weekend, pets included!
Link: https://www.bluesbashattheranch.com/
EMS Spring Bluegrass Fest – March 24-26
This Bluegrass festival features three days of performances including the Del McCoury Band, Peter Rowan, Jim Lauderdale, The Larry Keel Experience, and Songs from The Road, among others! Enjoy open air shows, jams, vendors and more in a family-friendly setting.
Link: https://www.facebook.com/events/sertoma-youth-ranch/ems-spring-bluegrass-fest-2022/292792419088439/
Looking to add more artistic experiences to your trip? Visit the Uptown Art Gallery to see the works of local Florida's Adventure Coast artists. Discover historic murals in downtown Brooksville, or mermaid statues along the Florida Mermaid Trail. Take a scenic drive west of Weeki Wachee to discover public art and coastal restaurants. Check out our Calendar of Events for live music and discover more great events happening this March on Florida's Adventure Coast.