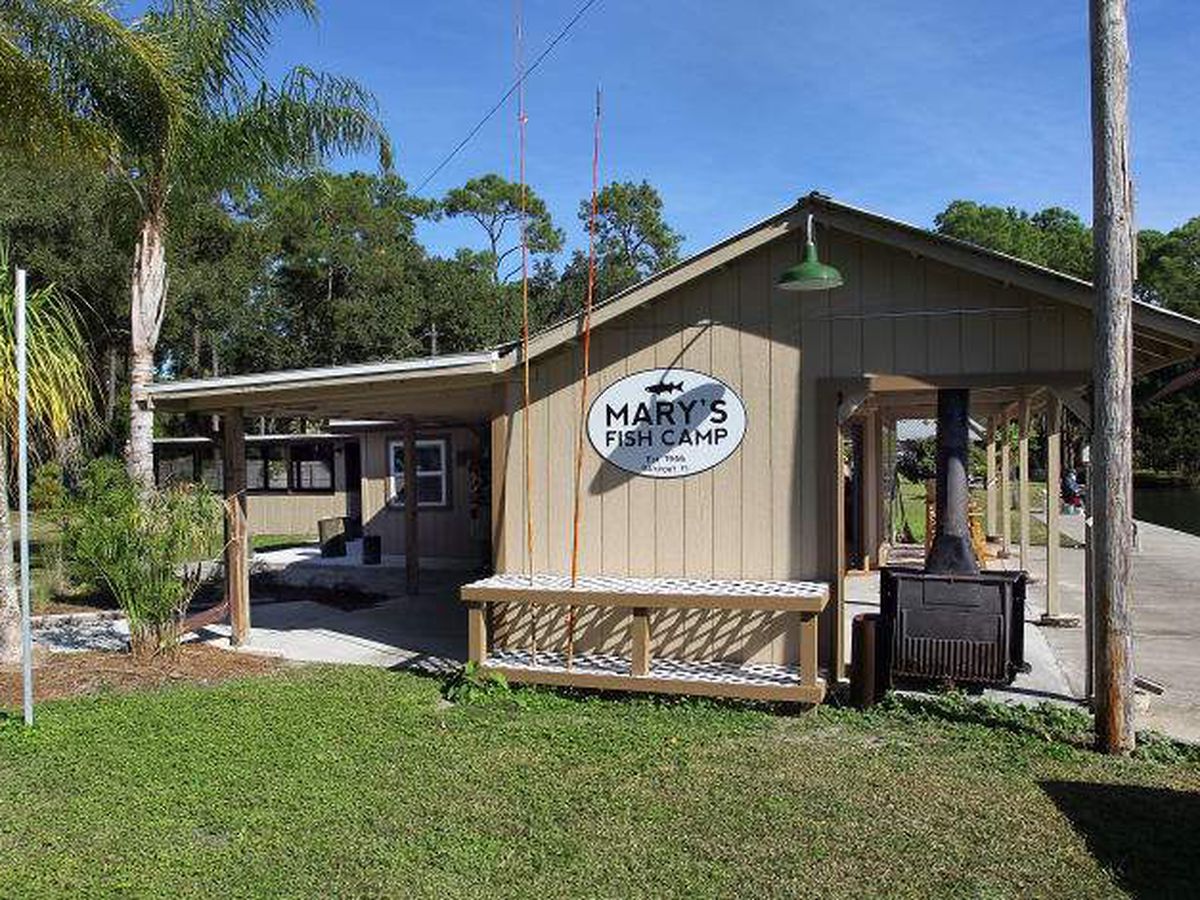 Mary's Fish Camp – Fishing History on Florida's Adventure Coast
Mary's Fish Camp on Florida's Adventure Coast, Brooksville-Weeki Wachee was established in 1946 on the banks of the Mud River, near Bayport. The Mud River is fed by 2 natural springs; the Mud River Spring and the Salt Spring, flowing into the Weeki Wachee River just before the mouth hits the Gulf of Mexico. Mary's Fish Camp is known for its plentiful fish, especially mullet, that run to the springs in front of the camp.
In addition to fishing, Mary's Fish Camp offers overnight accommodations including five fully furnished waterfront cabins, each with satellite TV and free Wi-Fi, as well as full access to fishing from the famed sea wall.
There are also 17 RV sites, with water, sewer and electric hookups. Shoreline fishing is included for RV and cabin guests. Primitive tent camping is also available for those who prefer to rough it.
Mary's Fish Camp is well known for its 275-foot seawall on the Mud River, where you'll catch mullet, as well as mangrove snapper, snook and redfish. If you have never seen the Old Florida Cracker Way of catching mullet with a cane pole, it's just worth a visit to watch and see how the old timers do it.
Mary's Fish Camp includes a Camp Store, equipped with all your mullet and back country fishing needs, as well as a 500 square-foot dock for your boat during you stay. They also offer their special mullet chum, rent cane poles, sell beer, R.V. supplies, souvenirs, frozen bait, artificial tackle, ice-cold soda, snacks and of course, RC Colas and Moon Pies.
Not much has changed at this legendary fish camp since 1946; the seawall is still a draw for residents and visitors alike, and the fish are still biting. Discover this little piece of fishing heaven on Florida's Adventure Coast, Brooksville Weeki – Wachee for yourself. You'll be glad you came.