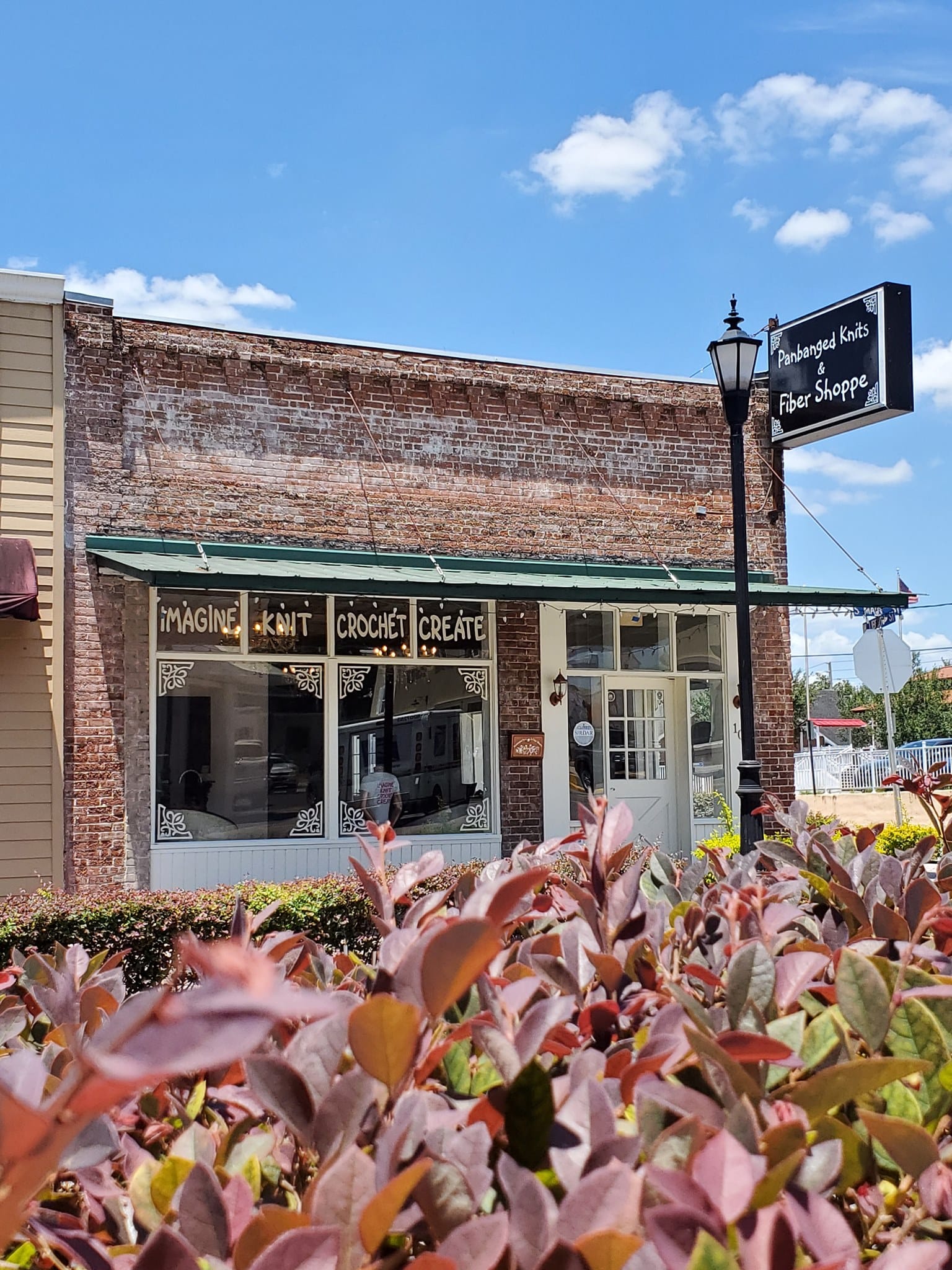 Amazing Yarns and Fibers at Panbanged Knits and Fiber Shoppe on Florida's Adventure Coast
Located in beautiful Downtown Brooksville, Panbanged Knits & Fiber Shoppe offers a large selection of yarns and accessories, all selectively chosen to ensure the best experience for their customers.
Panbanged Knits & Fiber Shoppe is owned by four friends who were looking to create a space where they could all be together, hangout and share their love of creating. They wanted a place where they could share their knowledge and creative experience, a place with a sense of community and the opportunity to help other people. Their main goal was to open a shop with a fun, friendly, and welcoming atmosphere; Panbanged Knits fills all the requirements!
Whether you're a beginner or experienced, want to knit or crochet, they offer hands-on experience for every level. Take a private lesson or sign up for one of their monthly classes; either way you'll get first rate instruction in a friendly environment where you'll enjoy growing your skills as much as making new friends.
Why the name, Panbanged? Co-owner, Christen Brandl explained, "My friends and I were talking baking cookies, and my friend, Donna, has a very thick New England Accent. She explained how you take the pan out of the oven and "bang" it a few times to flatten the cookie. Thus, the name Panbanged was born."
Panbanged Knits & Fiber Shoppe offers amazing yarns and fibers in all weights and textures; including their special "Canine Inspired Colors." Picking just one or two of their fabulous yarns may be the most challenging part of your visit! Along with their beautiful yarns, they carry all the necessary needles, hooks, and accessories, as well as unique notions and trinkets. Visit their website for a complete list of classes and knit.