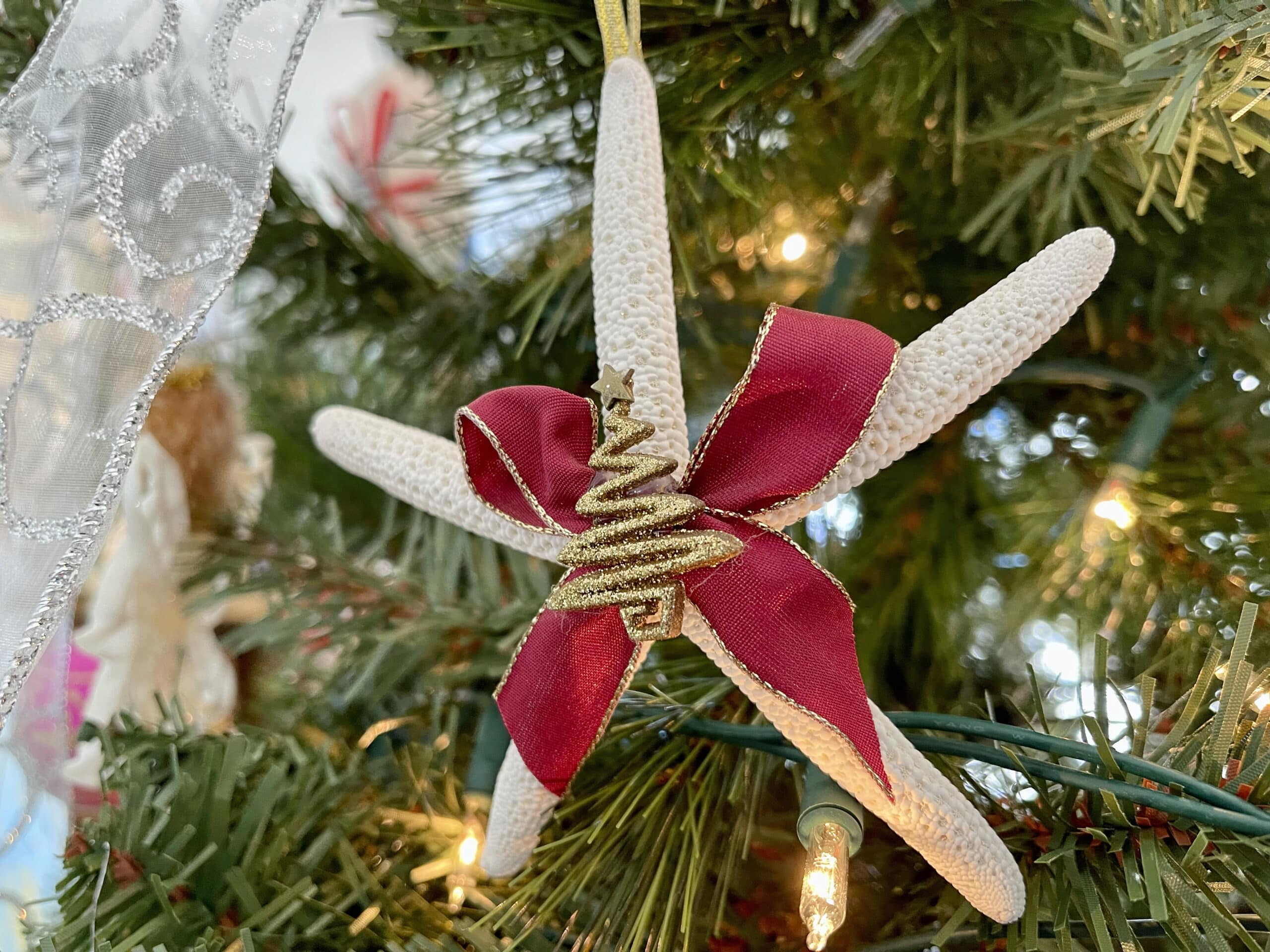 Shopping for Local Christmas Ornaments on Florida's Adventure Coast, Brooksville-Weeki Wachee
Trimming the Christmas tree is a festive time spent with family and friends; Christmas music playing in the background, and an endless supply of eggnog and Christmas cookies. At least that's what I envision it to be. Maybe I've watched one too many Hallmark Christmas movies.
Every year I strive to live out that perfect tree-trimming experience, but sometimes feel underwhelmed or that it's a chore. Don't get me wrong, I enjoy the time spent with my family decorating the tree, but my attention would quickly wander. I wondered how I might keep that festive spirit going?
Reflecting on Christmases past, I recall gravitating to the special ornaments, those with a story. Our family has a tradition of bringing home an ornament from each vacation; a reminder of the fun and adventures we shared. As we carefully hung each ornament, we would reminisce about where it was acquired and when; each one a nostalgic memory of special times past. Once the "good ones' were all hung and all that was left was the random box of ho-hum ornaments, I quickly grew bored.
That's when it hit me. It was the ornaments. The fun I had hanging our special personalized ornaments gave me joy and so much more. I decided to set out on a quest on Florida's Adventure Coast, Brooksville-Weeki Wachee, to find local and unique ornaments to make my entire tree-trimming experience a joyful one.
My journey began in Brooksville, and my first stop was Florida Makers Mercantile. A brand-new boutique which offers a one stop location to shop and support local artisans. There were many options to choose from when it came to ornaments. Many more when it came to holiday gift ideas. I was looking for an ornament that was local and distinctive. It was then I found an ornament hanging on a Christmas tree display that read, "Just a small-town Christmas," with an image of the Brooksville water tower. I knew this was the one.
My next stop took me to Boho Gift Shop Candles & More. A lovely little shop which is part of the historic Saxon Manor shops. There, I found cute little hand-made ornaments by a local artist, uniquely themed for the holidays. I was off and running!
I decided to go across the street to Transformed Treasures & Distressed Designs by Diana, A charming log cabin bursting with treasures. Upon entering, I was greeted by the resident Pomeranian. As an animal lover, I felt right at home. It didn't take me long to find myself captivated by the custom collectibles they had to offer. I could have taken all the hand-crafted ornaments I discovered, but settled on one, only to leave the others for years to come.
My last stop in Brooksville was non other than Florida Cracker Trading Company, located next to the Florida Cracker Kitchen. Their iconic upside-down cowboy boot has become synonymous with great food and the Old Florida Cracker Culture; A simpler time where everyone is treated like family. I knew I had to have this one on the tree.
To represent all that Florida's Adventure Coast had to offer, I knew I had to make my way to the other side of the County to find something unique and coastal. I knew just where to go. The Silver Dolphin Restaurant & Country Store. First, because I was hungry for their famed Silver Dolphin Burger, second because they have charming Country Store, filled with a variety of handcrafted ornaments that represent the coastal living of Hernando County. As a little boy, my father used to take me scalloping off the gulf coast, so when I saw a scallop-shell ornament, all those memories of fun times with my father flooded back and I knew, this was the one.
As I headed home with my collection of new ornaments, I was excited to deck the tree with old memories and new treasures. Gone are the days of hanging the ho-hum ornaments. Now I can enjoy the entire process of decorating the tree, sipping on eggnog, and reminiscing with the family about how and when we acquired each ornament. And this year I have some new stories to share with them.