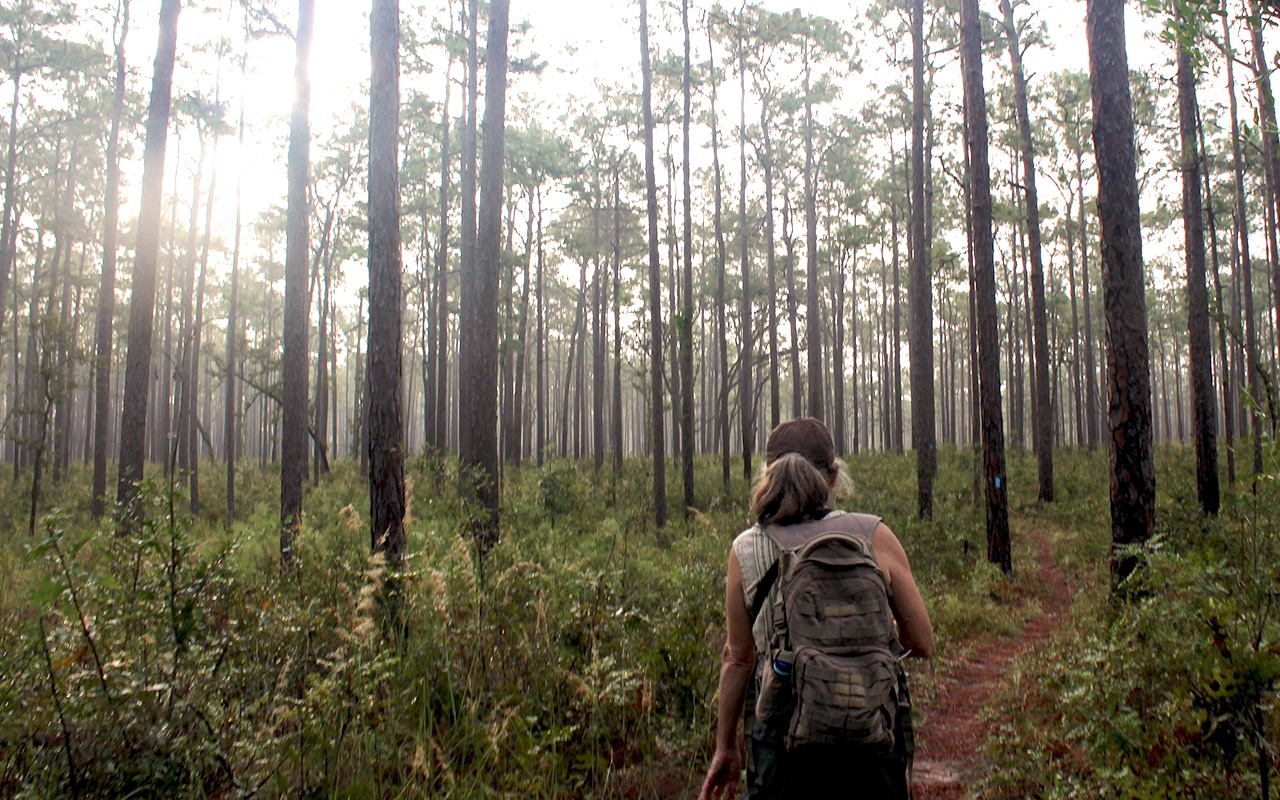 Exploring the Best Short Hikes on Florida's Adventure Coast
If you're looking for some simple outdoor fun on Florida's Adventure Coast, Brooksville – Weeki Wachee, you'll be happy to know that there are plenty of options for easy, short hikes that showcase our natural beauty and diverse landscapes. Whether you want to explore coastal habitats, the sandhill forests, or the cypress domes, you'll find a trail that suits your interests and abilities. Here are some of the best short hikes on Florida's Adventure Coast, Brooksville – Weeki Wachee:
The Chassahowitzka Wildlife Management Area
Within this track of 34,000 acres just north of Weeki Wachee, visitors can explore miles of lime rock roads perfect for a scenic drive or off-road cycling, as well as two nature trails both under a mile long. The Wild Turkey Trace Trail is a .6-mile loop trail that takes you through the sandhill habitat of Chassahowitzka WMA, where you can see turkey oaks, longleaf pines, and maybe even wild turkey or a Sherman's fox squirrel. The Cypress Circle, a 0.8-mile loop trail, is also in Chassahowitzka WMA but showcases a different ecosystem: the cypress dome. You'll walk around a large pond surrounded by cypress trees, with a small boardwalk over a wet prairie near the end of the loop.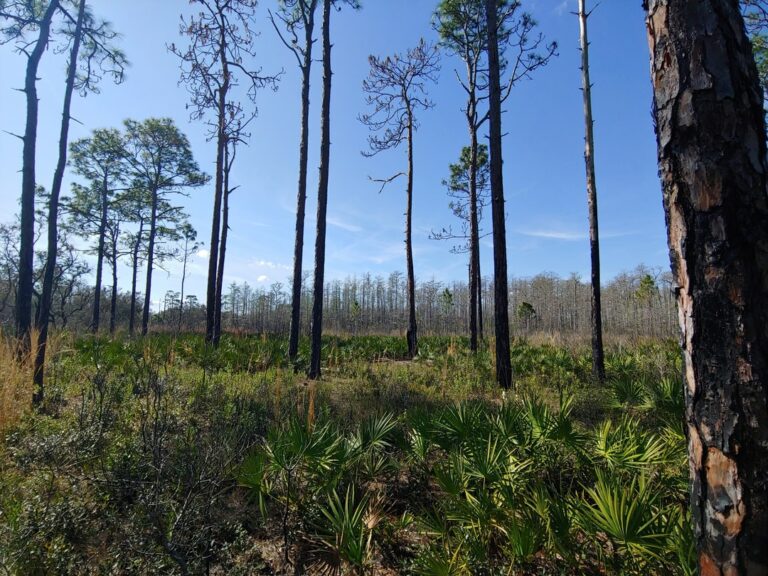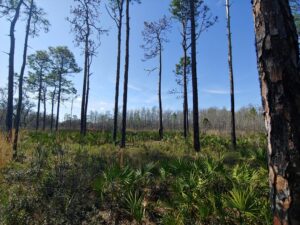 Chinsegut Conservation Center Tract
The Chinsegut Conservation Center offers several trails that range from the 0.3-mile Cypress Walk to the 2-mile Nature Center Loop in Brooksville, FL. You can choose to hike through pine forests or along a wooden boardwalk to a scenic overlook of May's Prairie. Keep an eye out for woodpeckers, gopher tortoises, and bobcats. The trails are well-marked and maintained, and one (the Butterfly Trail) is wheelchair-accessible. You can learn about the wildlife and history of the area at the nature center. The center also has a track chair available for people with mobility challenges to use during their programs.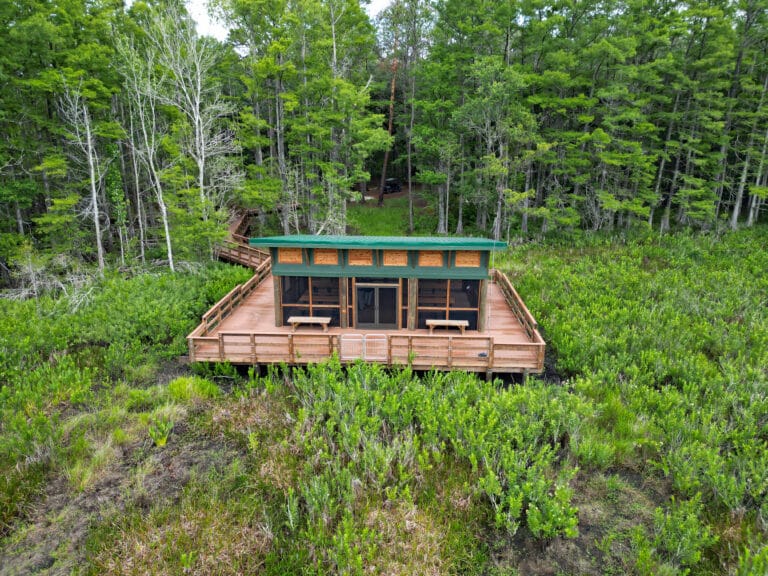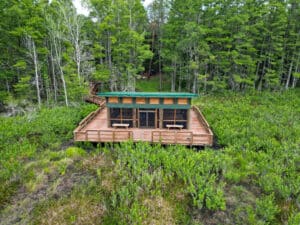 Nature Coast Botanical Gardens
If you prefer a more cultivated setting, visit the Nature Coast Botanical Gardens in Spring Hill. Here you can stroll through 22 themed gardens in an oasis of beauty and serenity on 3.5 acres. Popular sections include the rose garden with its gazebo, a butterfly garden, a waterfall and train setup, and an Asian garden featuring bamboo and a rain curtain. The gardens are open daily from dawn to dusk, and admission is free.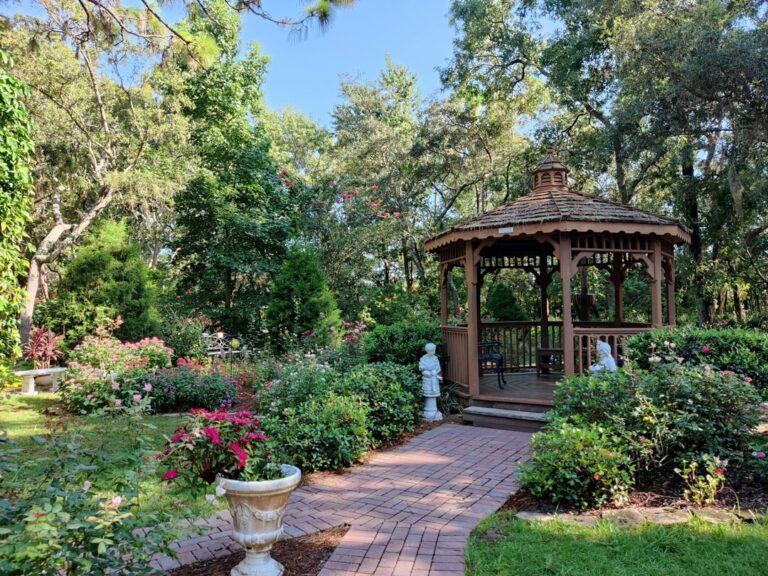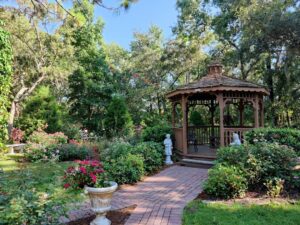 Weekiwachee Preserve
With over 10,000 acres preserving this coastal hardwood hammock just south of the famous mermaid attraction, the Weekiwachee Preserve is a natural gem. The preserve protects a variety of habitats including several miles bordering the Weeki Wachee River, portions of the Mud River, dense hardwood swamps, freshwater and saltwater marshes, and pine-covered sandhills. Visitors can enjoy approximately 5.5 miles of paved and unpaved trails, with many small loops. Note that there is very little shade at this coastal park; bring plenty of water, a hat, and sunscreen to make the most of your visit.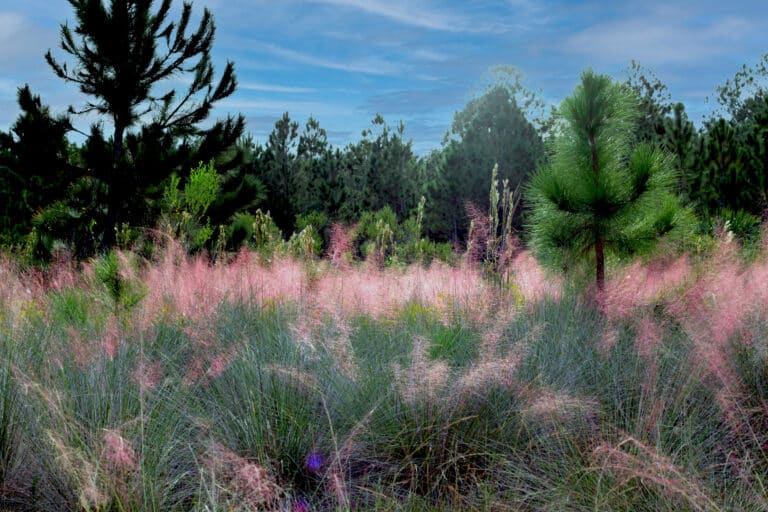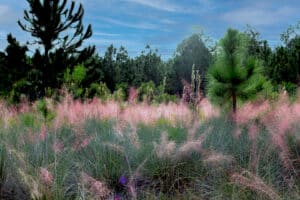 McKethan Lake Day Use Area
At the center of this park is McKethan Lake, surrounded by large oak trees and a paved loop road used by motorists, walkers, and for rollerblading. The nature trail is approximately 2 miles, and takes about an hour to complete, with two sections divided by a bridge crossing the lake. Located within the Withlacoochee State Forest, this area includes trees like slash pine, longleaf pine, pond and bald cypress, maple, southern magnolia, hickory, and various species of oak. Keep an eye out for bald eagles, armadillos, gopher tortoises, and wading birds on the lake. This area is also a designated bird sanctuary.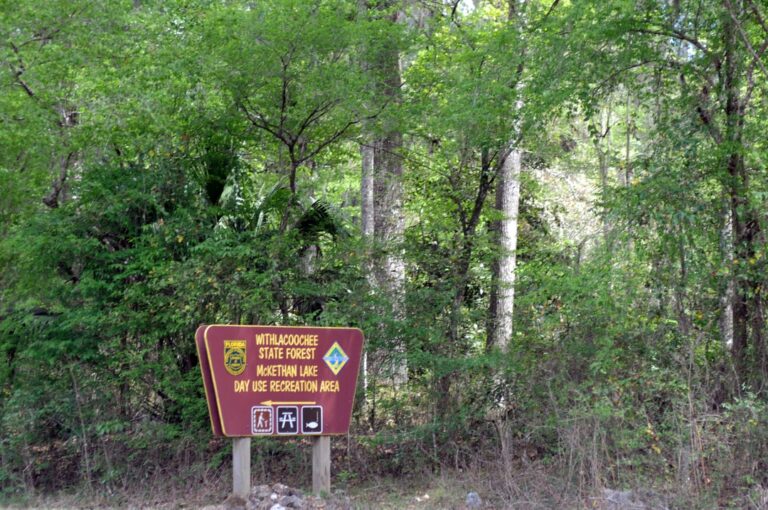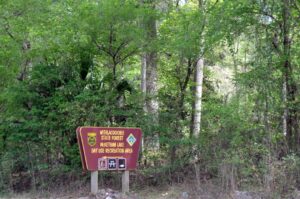 Fickett Hammock Preserve
Fickett Hammock is northwest of Brooksville, featuring a seasonal stream that passes through oak hammocks, Flatwoods, and saw palmetto thickets. The 2.3-mile loop hiking trail offers plenty of shade and interesting tree species, including hickory, dogwood, hop hornbeam, ironwood, American holly, and swamp chestnut oak. Leashed dogs are allowed; please help keep this trail beautiful by picking up after your pet.
These are just some of the best short hikes on Florida's Adventure Coast, Brooksville – Weeki Wachee, but there are many more to discover. So grab your hiking shoes and your camera, and get ready to enjoy the scenery and serenity of this natural wonderland!