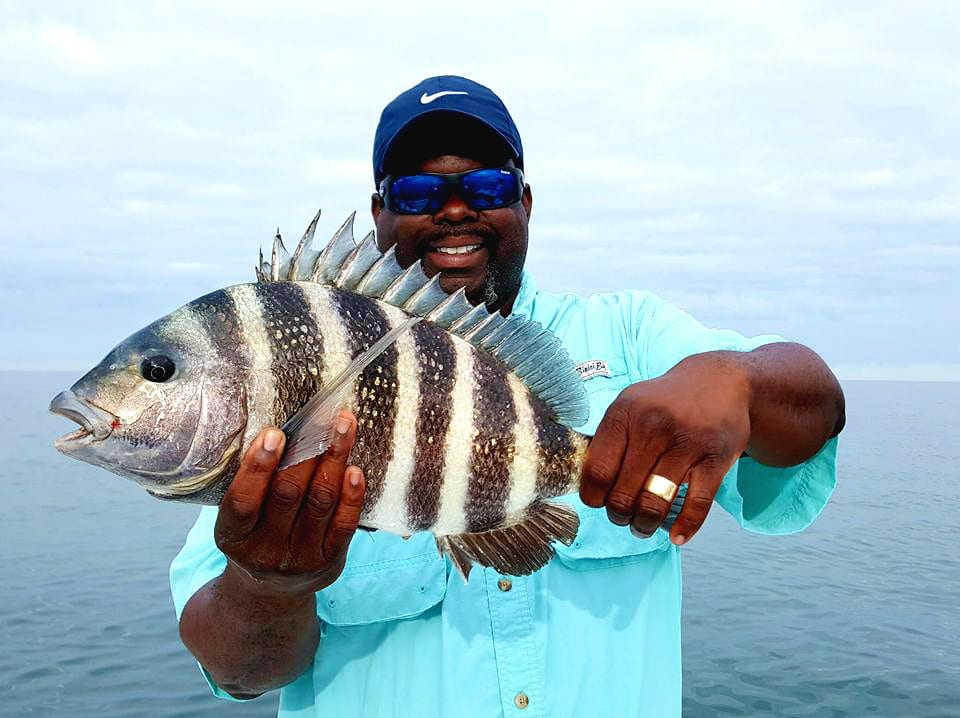 AN ANGLER'S GUIDE TO THE BEST FISHING ON FLORIDA'S ADVENTURE COAST
A pristine paradise for anglers, the region offers a wide array of experiences, from exploring the ecologically rich waters of the Gulf of Mexico to kayak fishing the picturesque Withlacoochee River. And in the summer, visitors can join in the local tradition of scalloping: Since all you need is a mask, snorkel, and Florida Saltwater Fishing License to explore the coastal seagrass beds for the tasty mollusks, it's an easy, convenient way for everyone in the group to get in on the fun, even if they're not fishing enthusiasts.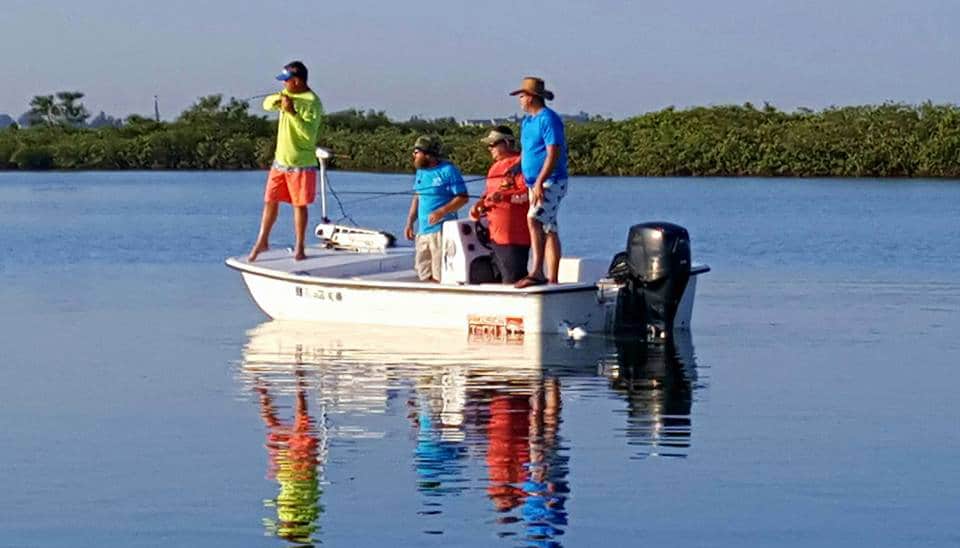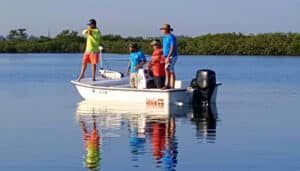 In addition to the rich waters of the Gulf of Mexico, the Adventure Coast is also home to an extensive collection of freshwater lakes and rivers, meaning there are also plenty of spots for freshwater anglers to explore. Threading the Withlacoochee State Forest, the waters of the Withlacoochee River harbor largemouth bass, channel catfish, bluegill, and sunfish.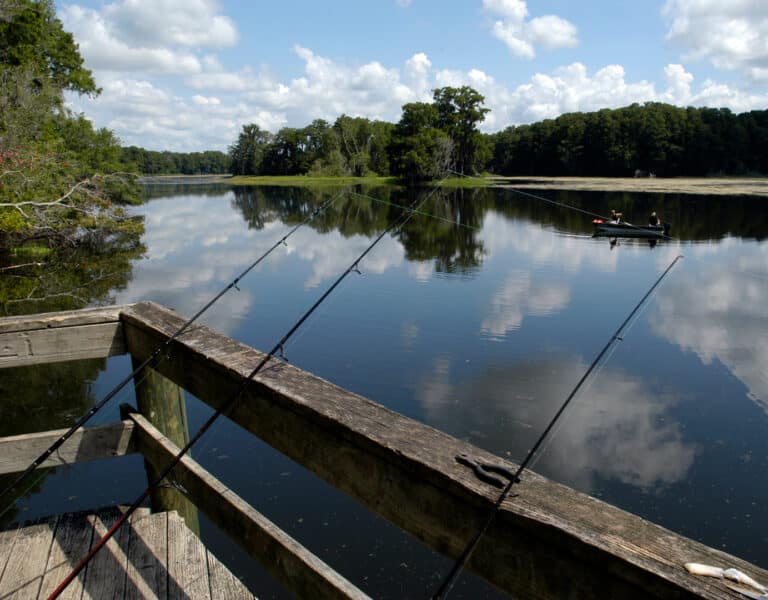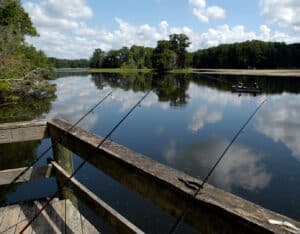 There are several ways to access the scenic waterway, but Lake Townsen Regional Park provides plenty of river access for anglers, along with perks like picnicking areas, hiking trails, and nearby kayak, canoe and stand-up paddleboard rentals. The nearby Mud River is another gem, renowned for migrating mullet. The waterway is accessible from Mary's Fish Camp, a nostalgic spot offering shoreline fishing along with kayak and canoe rentals.
Along Florida's Adventure Coast, anglers have an abundance of nearshore and offshore spots to explore. The region's thriving coastal estuary is teeming with aquatic life, while underwater features also make the Gulf's waters a paradise for anglers. In this area, nearly 250,000 acres of seagrass beds blanket the Gulf of Mexico floor and provide food and shelter to a variety of fish and mollusks, along with other marine life.
Species like tarpon, grouper, and snook lurk in these ecologically-rich inshore waters, while the region's shallow salt marshes also harbor enticing fish like cobia and Spanish mackerel. Farther offshore, underwater features like artificial reefs and rock piles provide shelter for amberjack, kingfish, and red grouper. Local outfitters deliver a wide array of inshore, nearshore and offshore options. For carefree days on the water, book fishing and scalloping adventures with professional charter services like Adventure Coast Charters, Angling Adventures Charter Service, Chase N' Tails Fishing Charters, Light Lines & Good Times, and Salty D's Charters.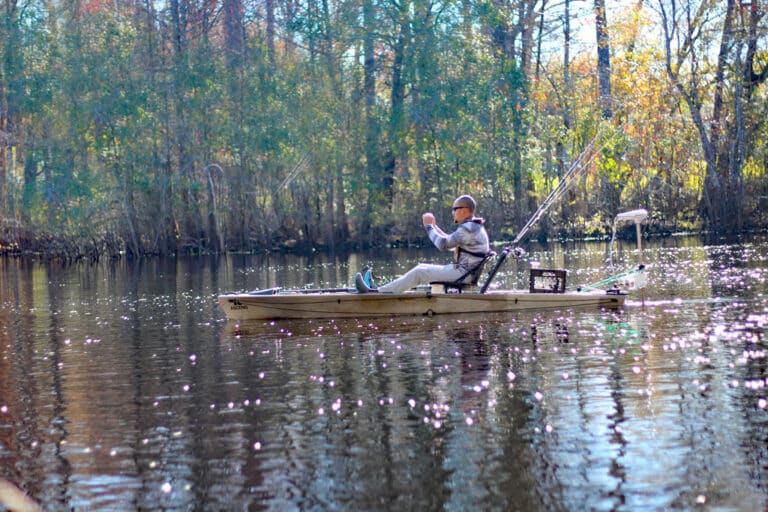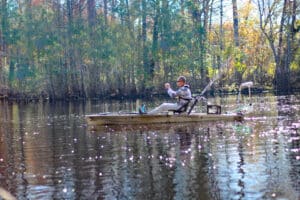 Hop in a kayak and spend a day exploring the Adventure Coast's pristine waterways, seeking out sweet spots to drop a line. Kayaking is not only a serene way to spend a day on the water, but it also gives paddlers the freedom to explore every nook and cranny of a waterway, whether in a lake, on a river, or along the coast.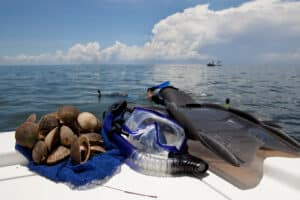 During the summer scalloping season, swap your rod and reel for a mask and snorkel and scour the Gulf's extensive seagrass beds for bay scallops. With a snorkeling mask and a little patience, even the youngest anglers can troll the Gulf's crystalline waters for the tasty mollusks during the late summer harvest season.
With an abundance of family-friendly fishing spots, Florida's Adventure Coast also has plenty of opportunities for young anglers. In Spring Hill, Jenkins Creek Park has a fishing pier and provides access to coastal marshes and waterways that eventually merge with the waters of the Gulf. Across the street, at Linda Pedersen Park, you'll find other family-friendly amenities like grills and picnic tables.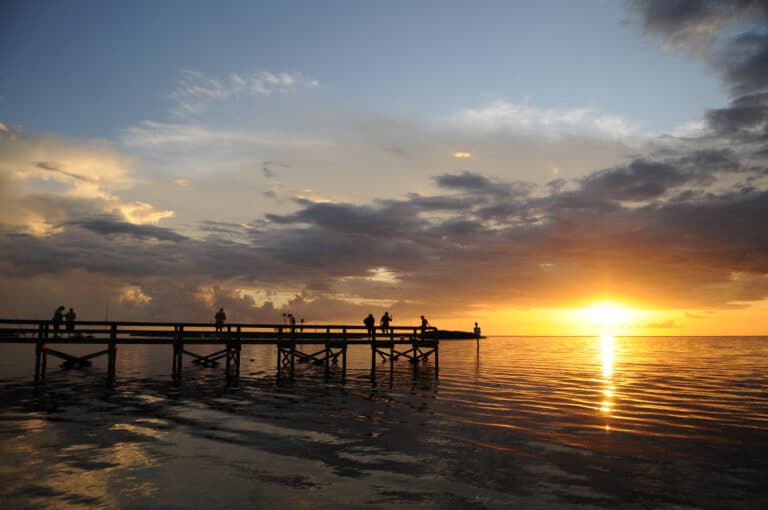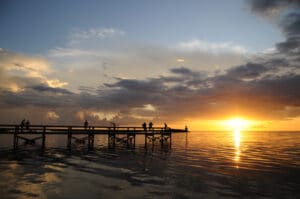 Youngsters can also cast from the shoreline at Bayport Park, where the Weeki Wachee River flows into the Gulf, making the spot an ideal place to fish for nearshore species. The newly reconstructed pier offers plenty of room for anglers of all ages. Kids can also fish the Mud River from the seawall at Mary's Fish Camp. Offering a taste of Old Florida, the camp is a hotspot for mullet, but visitors can also hook species like redfish and mangrove snapper. At Mary's Fish Camp, you can also take advantage of the onsite bait shop, kayak and canoe rentals, plus a variety of accommodations including cabins, bunkhouses, and RV sites.
Whether you're itching to chase tarpon in the Gulf, or you're seeking a quiet lake where the whole family can drop in a line, you'll find the ideal destination on Florida's Adventure Coast. The region boasts an abundance of lakes, rivers, and coastal areas teeming with fish, as well as friendly, knowledgeable outfitters and charter services to help you make the most of your visit. Maybe best of all, you'll be exploring an area where fishing isn't just a diversion, but a way of life. It's the kind of place where vacations spark memories that you never forget.