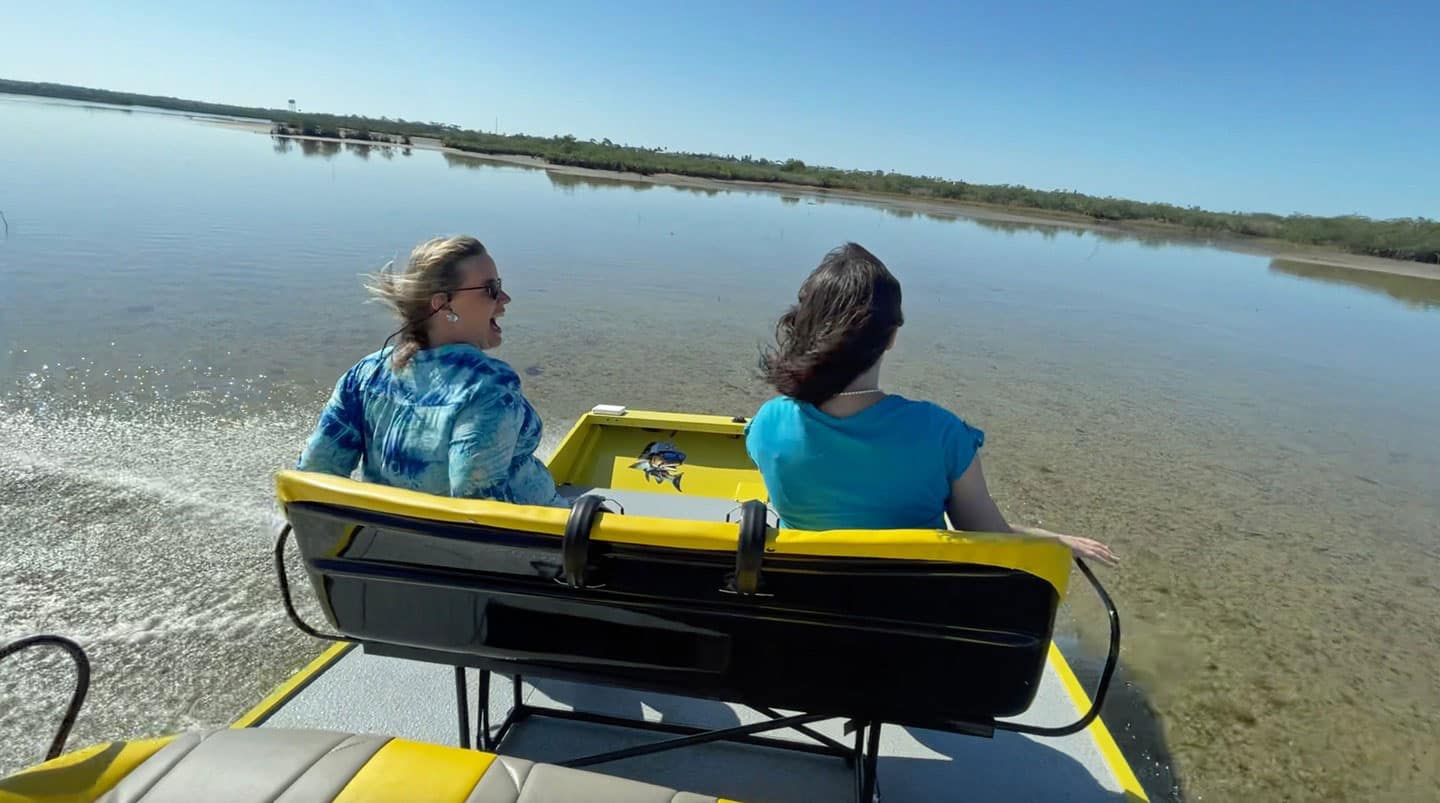 Airboat Adventures on Florida's Adventure Coast
Have you ever wondered what it would be like to soar effortlessly so close to water while taking in the breathtaking views of the Gulf of Mexico? You can now experience this incredible feeling on Florida's Adventure Coast, Brooksville-Weeki Wachee, with Light Lines and Good Times.
This 19-foot yellow beast offers a 450-horsepower levitator motor, yet with a comfortable ride to accommodate six guests to places you never thought possible.
Explore Florida's Adventure Coast you've never seen before. During this two-hour adventure, guests will see Florida's wildlife in the natural habitat. Dolphins, manatees, birds, trees, and plants – and possibly an American alligator.
A pleasure cruise is not the only experience you can have on the airboat. Fishing is another option guests have. Captain Oz with Light Lines and Good Times will take you and your guests to those fishing holes via airboat, to catch that trophy fish you've only dreamed about.
Captain Oz is the perfect choice for an airboat adventure. He's been fishing and running the waters off Florida's Adventure Coast since he was a child and wants to share that experience with you.
If you would like more information about Light Lines and Good Times, contact Captain Oz at 352.200.1960, visit the website at Light Lines and Good Times, or follow them on Facebook and Instagram.