With the weather warming up, it's a great time to not just get out on the water but to also get out in the water! The waters surrounding Florida's Adventure Coast provide the perfect place to go snorkeling and scalloping—a fun, family-friendly summer activity for visitors and locals alike!
Below you'll find all the best tips for going snorkeling and scalloping at Florida's Adventure Coast from how-tos and safety measures to best practices and hiring a charter.
Florida's Favorite Summertime Activity
For those who just want to enjoy the water and wildlife, a morning or afternoon snorkeling is an excellent way to slowly take in the marine creatures that surround Florida's Adventure Coast. For those who also like to be doing something while snorkeling, scalloping is a fun alternative, rather like an Easter egg hunt—just under water!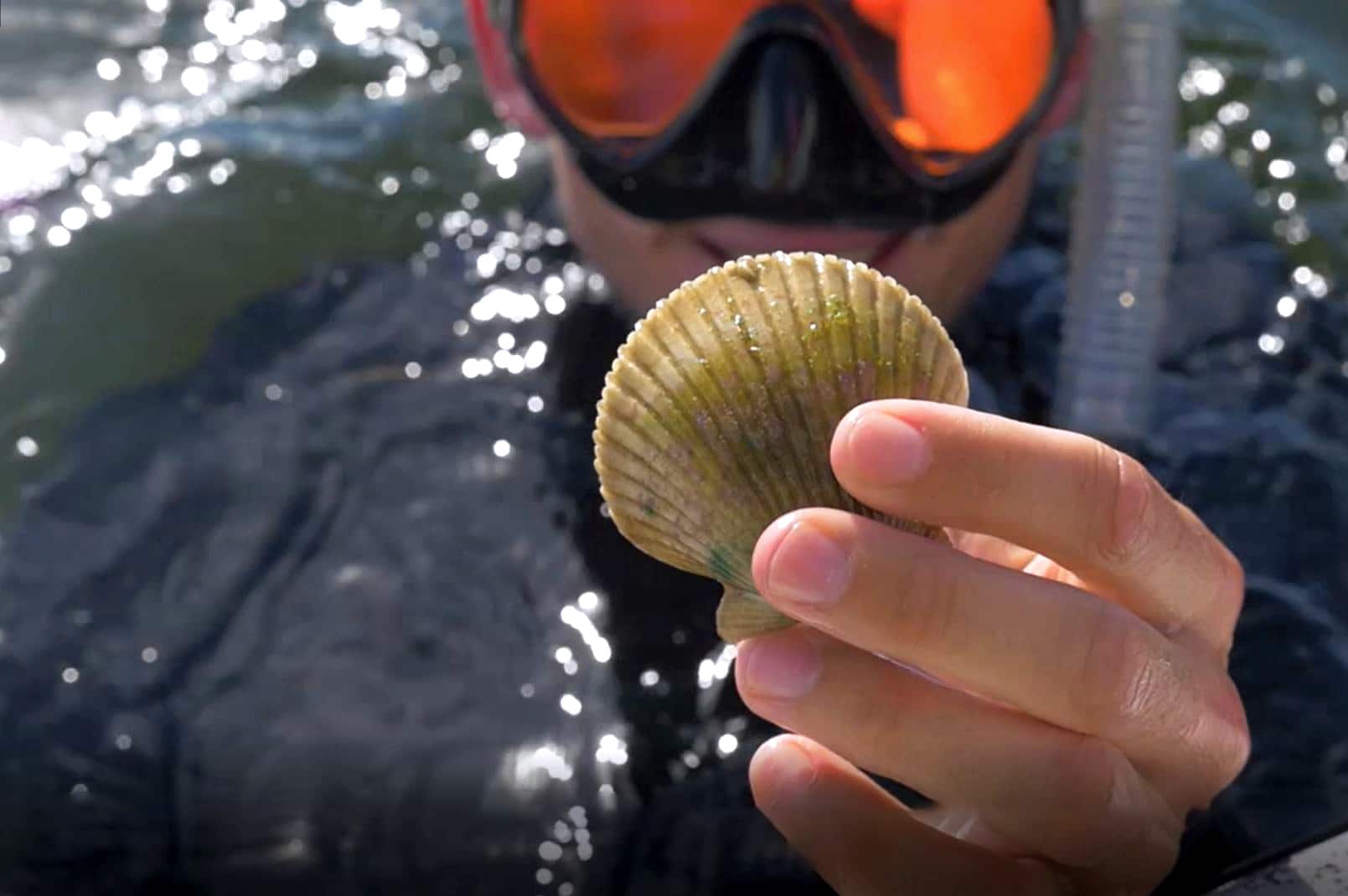 Spectacular Spaces to See Sea Life While Snorkeling
Florida's Adventure Coast is full of great places to go snorkeling. One of our favorites, Centipede Bay, is the first human-made living reef composed of recycled oyster shells. The only way to get here is by boat, so you'll either need to use your own or hire a charter.
Rogers Park, a 3-acre beach park on the Weeki Wachee River, is popular with locals and visitors alike. With a sandy white beach, playground, picnic areas, and concessions, the whole family will enjoy a relaxing day waterside…Or maybe even spot a manatee! Please note they do not rent kayaks, so either bring your own, or look at one of our area's outfitters and tour companies. 
More diving and swimming locations can be found here. No matter where you go, you can expect to see plenty of marine life from coral reefs to green sea turtles to sting rays to all kinds of fish.
If you're new to snorkeling, here are some best practices to keep you and the marine life safe in the water:
  It is best to snorkel with someone else, as well as have someone who stays in the boat to monitor the divers. Make sure you have a buddy when you go snorkeling. Plus, it is more fun that way!

Snorkeling is show-and-tell; it isn't show-and-touch. Make sure that you enjoy all the captivating reefs, fish, and marine life you encounter, but look and don't touch.

Snorkeling is best done when the weather is ideal. Check the forecast and avoid snorkeling if there is high wind or if there has been a recent rainfall that could make the water murky.

Snorkeling is most spectacular if you go when it's high tide, especially when the tide is coming in, since visibility is the best then.

Always post a Diver Down flag on your boat, so others know to watch out for divers in the water.
If you decide to go scalloping, here are our best tips for putting together a fun trip for the whole family:
●       Before you head out, be sure to check the Florida Fish and Wildlife Conservation's website for up-to-date information about the scallop season which varies by location and daily bag limits for scallops. You also will want to look at the NOAA tide map to be aware of changing tides to avoid getting your vessel stranded.
●       Make sure all individuals scalloping over the age of sixteen have a saltwater fishing license. If you're on a scallop charter, you are covered under the boat license and do not need individual licenses.
●       Consider looking into getting a scallop sorter tool, which will help you prevent harvesting smaller scallops less than two inches. There's no minimum size for scallops, but harvesting only large scallops is a best practice for sustainable scalloping.
Scalloping Best Practices
Once you actually get out on the water, be sure to keep some important scalloping safety and best practices in mind:
●       Travel carefully when you are near seagrass; propellers and boat anchors can cause irreparable damage to the seagrass.
●       Display a Diver Down flag while people are in the water snorkeling as per the Florida Fish and Wildlife Conservation Commission regulations. As a reminder, be sure to remove the Diver Down flag when you are cruising!
●       Only keep what you plan to eat; make sure that you're being environmentally conscious and aware.
●       Don't "double dip." After you've reached your daily bag limit, don't go out for more scallops. It's illegal and environmentally unethical.
Charter Boat Excursions for Snorkeling or Scalloping
If you're new to scalloping, you may want to consider hiring a certified charter that specializes in scalloping. They often provide almost everything that you'll need for a fun day on the water, which makes it hassle-free for you.
Some of our favorites include Hernando Beach Charters, which specializes in snorkeling and scalloping, and Adventure Coast Charters and Angling Adventures, which are both known for their scalloping trips.
When you return home, make sure to clean your shucked scallops in cool freshwater and cook them properly. That way your Gult to table dinner is safe to share after a fun day on the waters of Florida's Adventure Coast, Brooksville – Weeki Wachee!
SHARE WITH #FLADVENTURECOAST