Art is Happening in Hernando County, Florida! The art scene is flourishing in this Florida county, thanks to the efforts of passionate locals who are driving the growth and development of the arts in their community.
From murals and mermaid sculptures to monthly art walks, there is something for everyone to enjoy along Florida's Adventure Coast, Brooksville – Weeki Wachee or should we say Art-venture Coast?
Unlock Your Creativity with Incredible Art Programs on Florida's Adventure Coast
There is no shortage of art-related activities and sights to see in Hernando County. Some must-see art-related events include the popular Mermaid Tale Trail, Gallery 201, the monthly Front Porch Art Walk, Art on Fire, and Hernando County Murals. These events and exhibits offer education, inspiration, and engagement opportunities for locals and visitors participating in these classes, workshops, and events. With so many options, something is sure to catch your eye! 

A nod to the iconic mermaids at Weeki Wachee Springs State Park, the Mermaid Tale Trail includes 26 hand-painted mermaids on display in local communities such as Spring Hill, Brooksville, and Hernando Beach. Each has a name and a story to tell!
When in Brooksville, keep your eye out for Art on Fire; fire hydrants, that is. This fun public art initiative allows interested artists to adopt a fire hydrant and create a unique and artistic design for each of them. 
One of the most exciting events in Hernando County each month is the Hernando Beach Front Porch Art Walk, which takes place from 10 AM to 2 PM on the first Saturday of every month. The event, held along Shoal Line Boulevard, showcases the work of local artists, with galleries, museums, and businesses also opening their doors to the public. Yann Milcendeau is a key participant in the Art Walk, and his businesses are a popular stop on tour. "The Art Walk is a great way to bring people together," Yann says. "It's a chance to showcase the amazing talent we have in the area and to bring people from different communities together."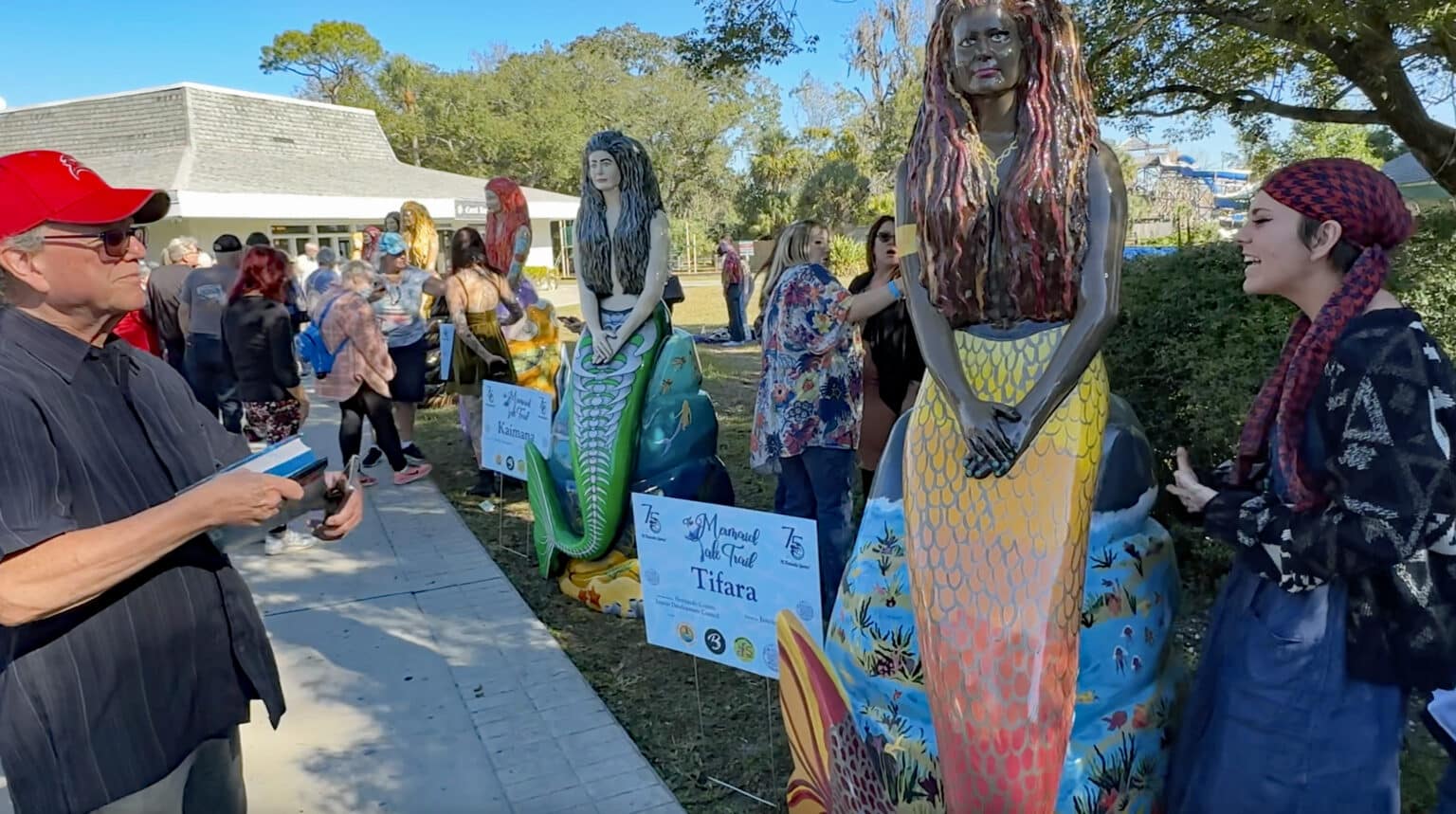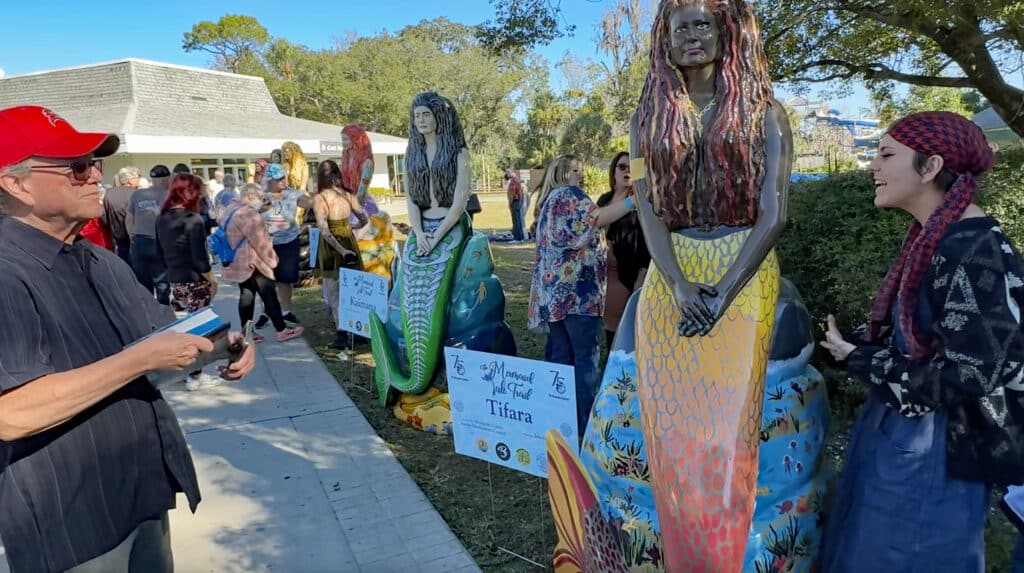 The Future of the Arts is Bright along Florida's Adventure Coast,  Brooksville-Weeki Wachee
In addition to participating in the monthly Art Walk, Yann Milcendeau is one of the country's foremost art enthusiasts. As the owner of Captain's House, Hernando Beach Motel, and Silver Dolphin Restaurant, he has made art an integral part of his businesses. From murals to statues to paintings, Yann's establishments are awash with creative expression. "I have been involved with the arts all my life," he says. "When I opened my businesses in Hernando Beach, I made sure that I stood out. There is no better way of doing it than with murals, statues, and paintings." And he has inspired countless others to follow suit..
Alissa Babor, the Hernando County Fine Arts Council Chair, is another passionate individual driving the growth of the arts in Hernando County. One of the things that Alissa loves about the art community in Hernando County is its diversity. She believes there is a place for every type of artist in their community, no matter their medium, style, background, or skill level. The talented artists in this community are quick to come together to share their skills and engage the community with new techniques and types of artwork. The council is eager to expand the arts even more in the coming years! 

The Fine Arts Council also runs the Art Everywhere program, which features art installations and exhibits that the public can purchase. "We want to make art accessible to everyone," Alissa says. "Art should be enjoyed by everyone, not just those who can afford expensive gallery pieces." The program has been a great success, with many people purchasing pieces to display in their homes or businesses.
Art as a Bridge: Connecting Communities in Hernando County
Not only is this focus on the creative arts bringing more visitors to the area, but art is also merging business communities in Hernando County. Brian Alvarez, the owner of Brian's Place restaurant, joined the Hernando Beach Monthly Art Walk in the second month and saw a ten-fold increase in his Saturday breakfast business. 
The art scene is driving local business growth while attracting tourists to Hernando County, making it a fantastic Florida destination to visit.
Experience the Vibrant Art Scene on  Florida's Adventure Coast's Today
Art is a powerful means of expression, and on Florida's Adventure Coast, Brooksville – Weeki Wachee, it's also a way to bring people together. From monthly art walks to public art installations, the county is a hub of creative activity that draws art enthusiasts from all around. You don't want to miss out, so plan your visit today!