Hernando County offers an abundance of scenic trails that beckon nature enthusiasts, adventure seekers, and leisurely explorers alike. It's no surprise that this coastal paradise is dubbed Florida's Adventure Coast. Whether you're in search of a dog-friendly outing, an accessible trail, a paved route for cycling, or simply yearning to connect with nature, Hernando County has a trail for all of your needs. 
The Withlacoochee State Trail Offers Something for Everyone
Part of the Florida Greenways and Trail System, the Withlacoochee State Trail runs a total length of 46 miles, all of which are paved over a former railway path. This multi-use trail also offers a handicap-accessible segment along with smooth pathways, gentle gradients, and strategically placed benches allowing individuals of all abilities to explore Florida's stunning landscapes. 
Beyond being the perfect place for dog walking, cycling, running, and skating, this National Recreation Trail is also equestrian-friendly. A horseback riding train runs adjacent to the paved trail, and there are parking lots to accommodate horse trailers at Tucker Hill and Lake Townsend. 
Explore the Wetlands at Weekiwachee Preserve 
Those looking to experience the real Florida can venture into the breathtaking 11,206-acre Weeki Wachee Preserve, where diverse ecosystems come to life. Immerse yourself in the lush surroundings as you traverse the well-maintained 5.5-mile interpretive loop trail, winding through marshlands, pine scrub forests, and hammocks. Pack your camera as the preserve boasts incredible birdwatching opportunities and wildlife observation.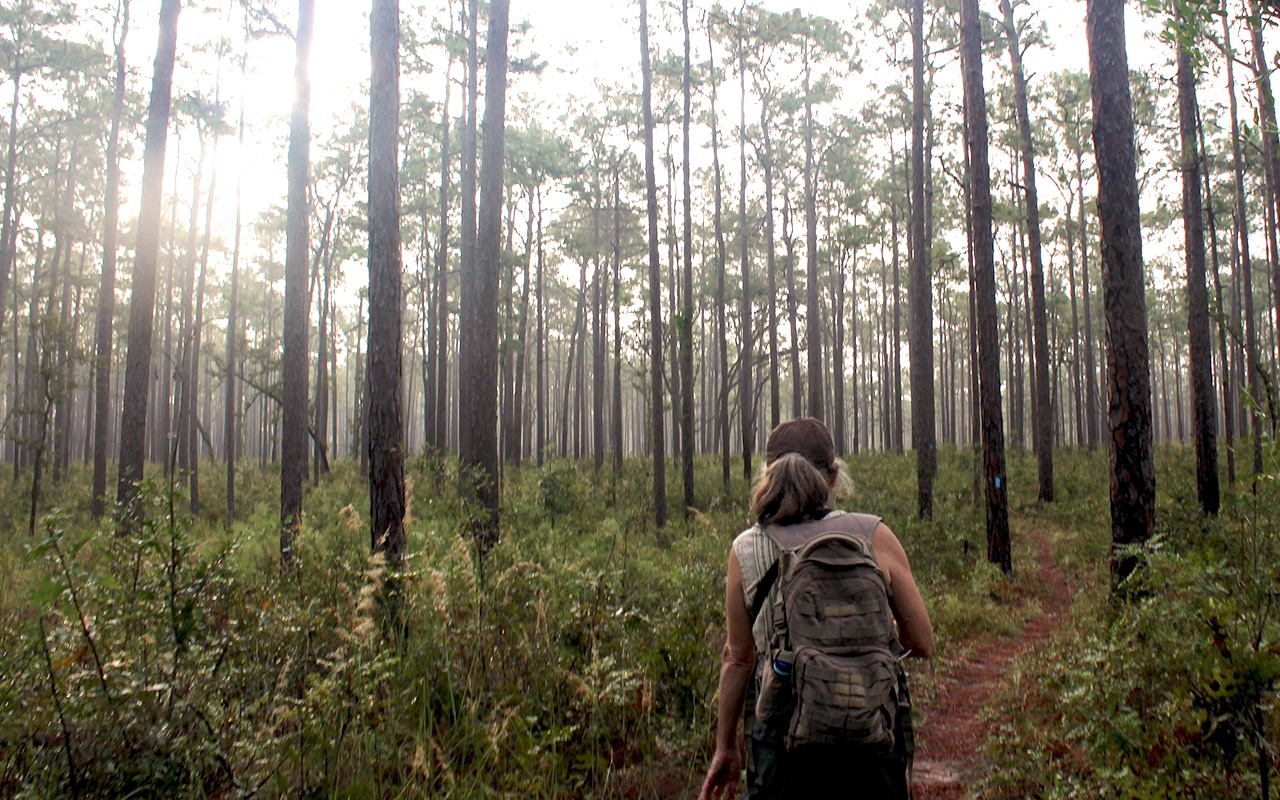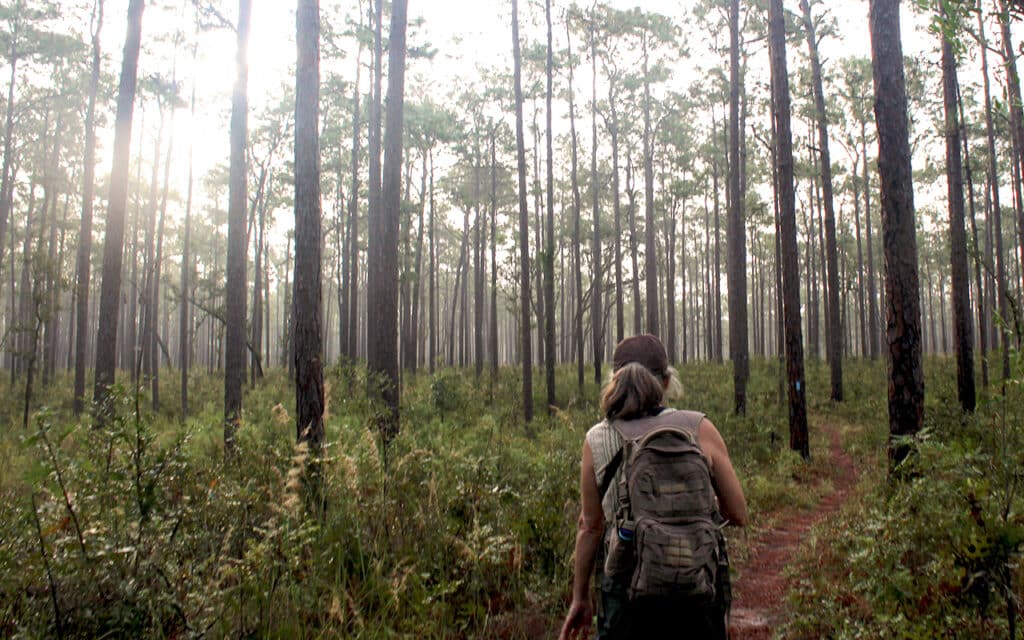 Discover Your Pedaling Paradise on Good Neighbor Trail
For cycling enthusiasts, the Good Neighbor Trail is another excellent option. Starting in downtown Brooksville at the Russell Street Trailhead, this paved trail covers 10 miles before connecting with the longer Withlacoochee State Trail. Just hop on your bike and pedal along this converted rail trail, taking in the scenic beauty of Hernando County's countryside. From dense woodlands to downtown amenities, this trail is an enjoyable choice for cyclists of all skill levels.
Fickett Hammock Preserve: A Pawsome Trail for Your Furry Friends
While the Good Neighbor Trail and the Withlacoochee State Trail offer great paved walking trails for your four-legged friend, the loop trail at Fickett Hammock Preserve provides an opportunity for your pup to hit the dirt. Located north of Spring Hill and known for its rich botanicals, this trail offers a 1.2-mile inner loop and a 2.4-mile outer loop, each taking you deep into the hardwood forest filled with Oaks, Pine trees, beautiful Southern Magnolias and abundant wildlife.
Experience Nature at the Chinsegut Wildlife and Environmental Area
Step into the Chinsegut Wildlife and Environmental Area and wander along the scenic hiking trails and boardwalks tucked away in the forest. Take your time exploring the many hidden gems in this nature lover's paradise, including the breathtakingly beautiful Chinsegut Hill. Binoculars are always a good idea when exploring this portion of the Great Florida Birding and Wildlife Trail.
Stroll Historic Brooksville's Florida Mermaid Trail
Both visitors and locals alike make it a point to experience Brooksville's Florida Mermaid Trail at least once. Choose the 1.1-mile short option or the 2.2-mile route and stroll through historic downtown Brooksville. As you make your way around the city, you enjoy a scavenger hunt, searching out the small brass mermaids adorning buildings throughout the city. Along the way as you learn about the area's rich cultural history. After you work up an appetite, enjoy one of the local eateries!
You'll also encounter a few of the life-sized mermaid statues on The Mermaid Tale Trail, download the map and take a driving tour of Hernando County. Some 27 mermaids, each a unique work of art, are located from Spring Lake to Bayport and Pine Island.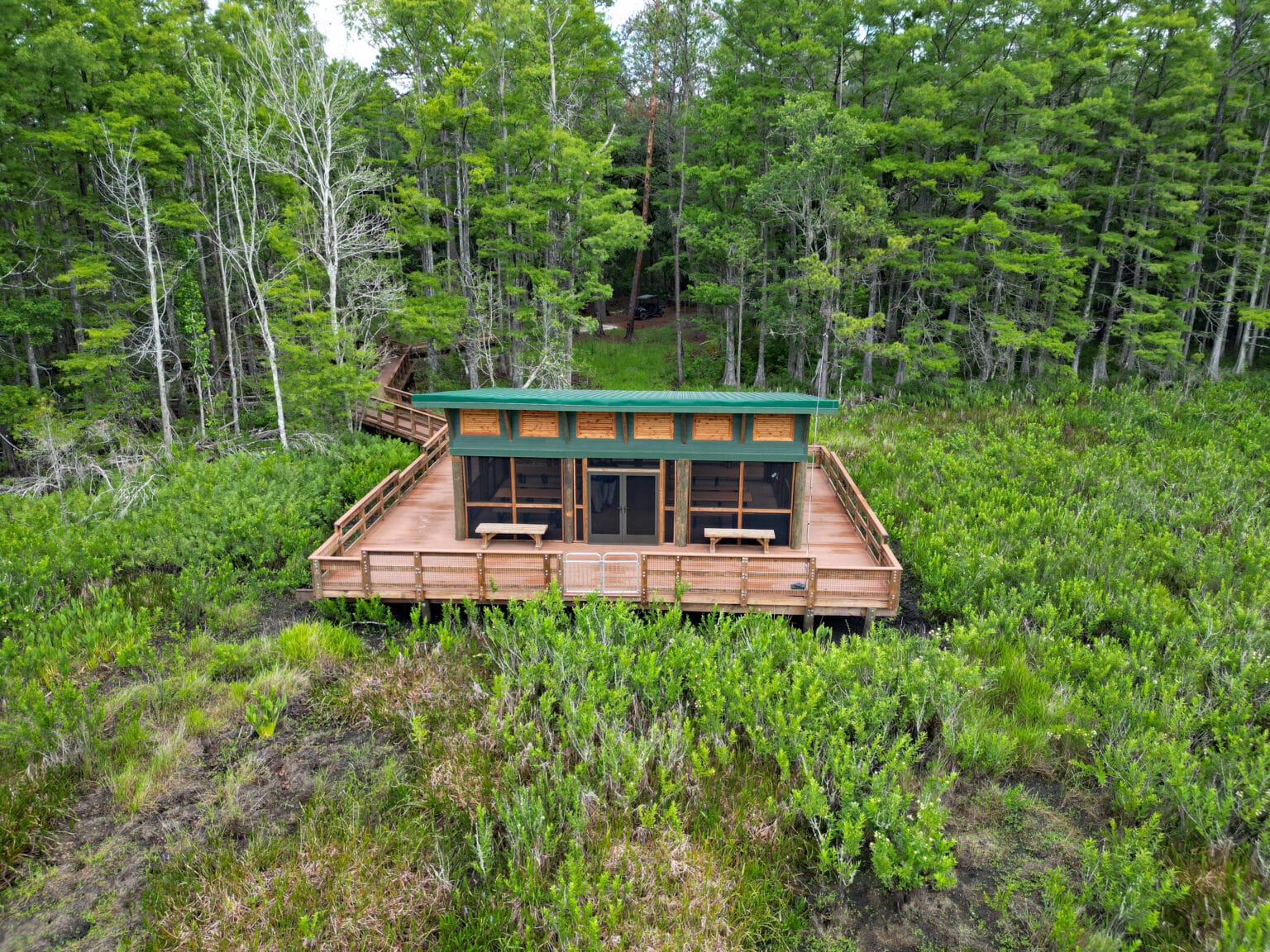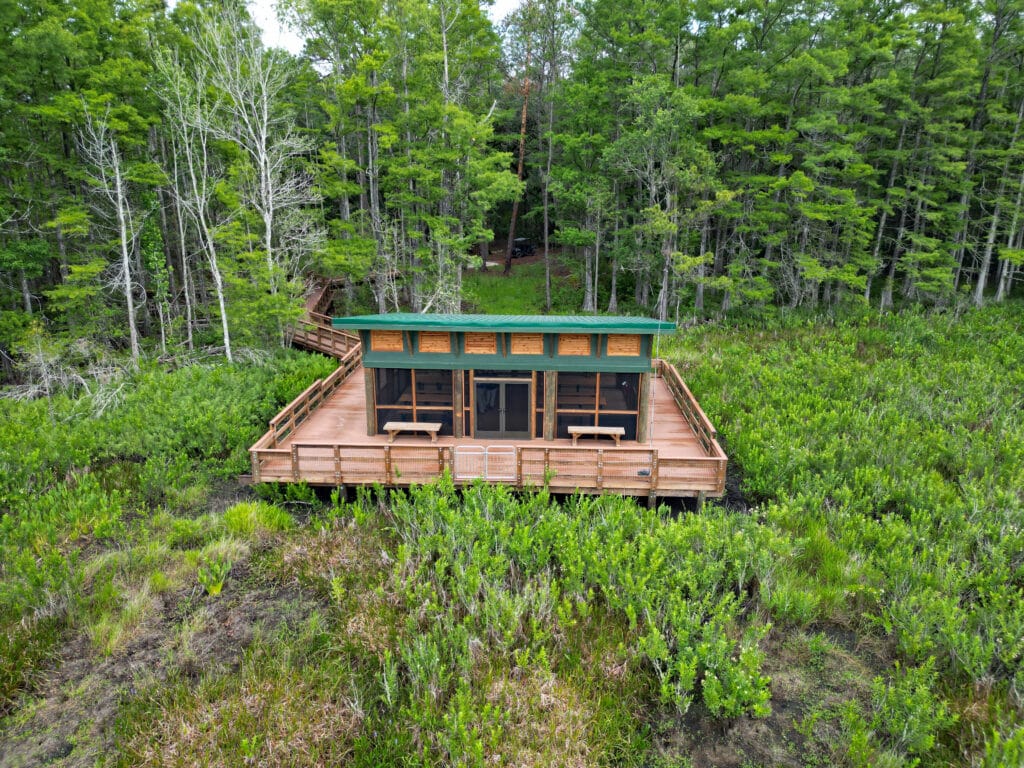 Salt Air and Serenity at the Bayport Park Trail
While in Hernando County, Florida, you must make it a point to enjoy the scenic coastline. Unwind amidst nature's tranquility at the Bayport Park Trail, where the Weeki Wachee River meets the Gulf of Mexico. Stroll along the boardwalk, soak up the peaceful atmosphere, and marvel at breathtaking panoramic views of the Gulf of Mexico. At just over a 1/4 mile out and back, this short trail is perfect for a leisurely sunset walk or a quiet salt-air picnic.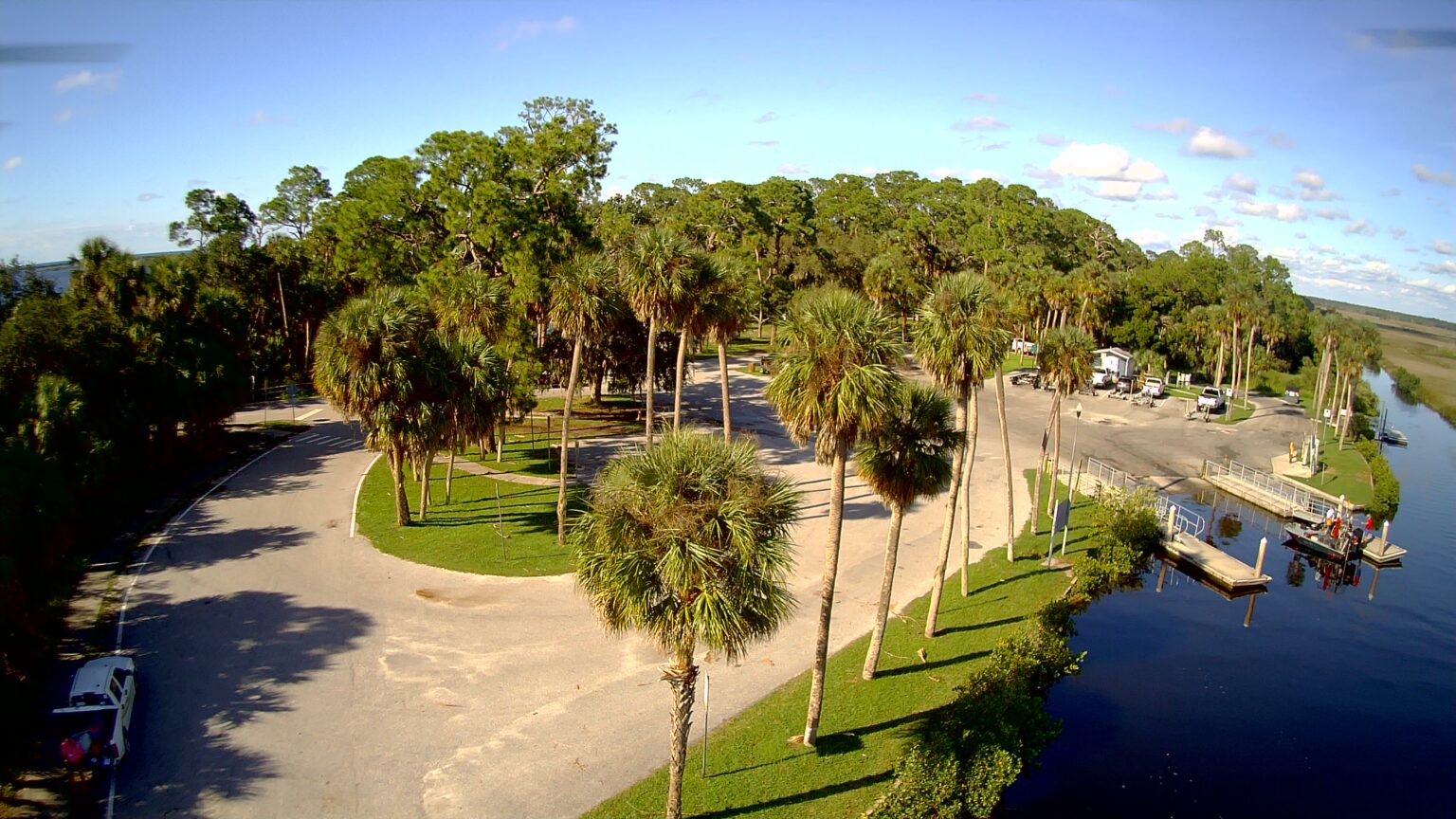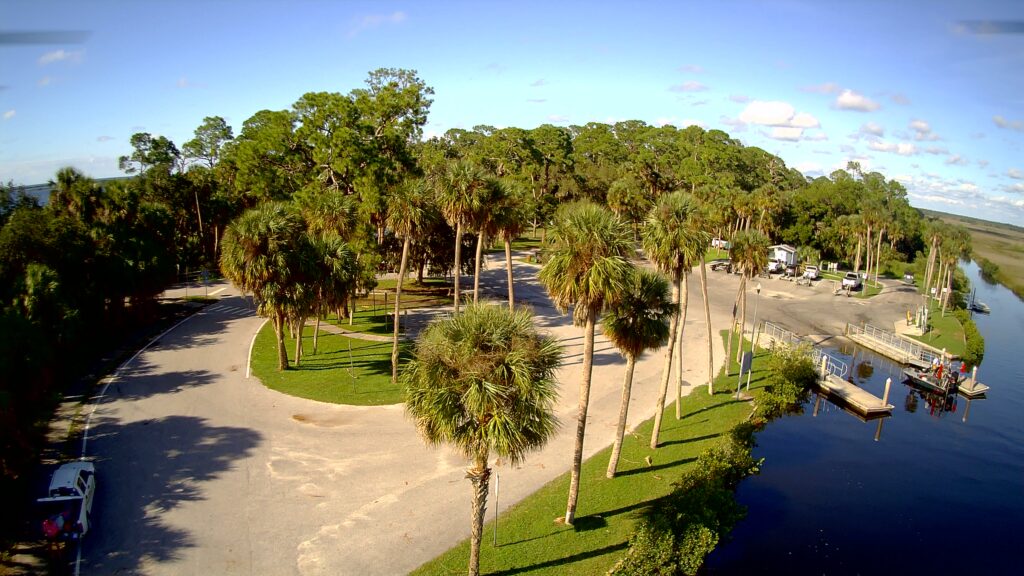 Ready for your next Adventure? 
As you can see, Hernando County, Florida, is home to a wide variety of trails, each offering a unique experience for every adventurer, and we have hardly scratched the surface here. Whether you're seeking a dog-friendly adventure, an accessible trail, or want to immerse yourself in nature, these trails have you covered.

So lace up your shoes, leash up your furry friend, or grab your camera and embark on a memorable journey through Hernando County's diverse trails. Discover hidden gems and connect with the natural wonders of Florida's Adventure Coast, Brooksville – Weeki Wachee as you discover your path!